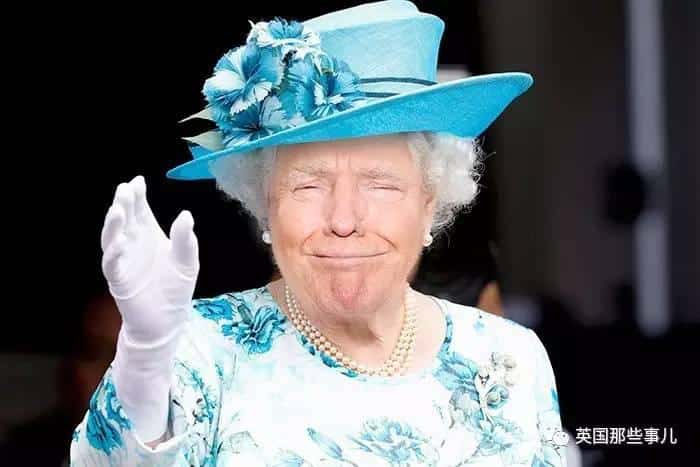 By Jane Seymour, Royal Editor
Donald Trump made a huge diplomatic gaffe today after being told to dress like royalty for his meeting with the Queen, it has emerged.
The embattled US President thought he had to dress LIKE the Queen – and no-one stepped in to stop him.
[AdSense-A]
He therefore turned up at Windsor Castle for tea wearing a fetching blue dress beloved by Her Majesty, with complementary hat.
White gloves adorned his tiny hands and he even changed his hairstyle and put on some pearls.
But while he thought he was following British tradition and pageantry, which he loves, he was surprised by the reaction.
Royal courtiers fell about laughing when he stepped out his armoured car, white stiletto shoes first.
It was too late to change into anything else, so the tea went ahead in embarrassed silence.
[AdSense-B]
Windsor Castle seamstress Lorraine Fisher, 34, was aghast.
"I looked out of the castle window and saw a lovely old lady in a pleasing summer dress, much like one the Queen would wear.
"Then I realised it was Mr Trump. He won't make that mistake again."
* * * * * *