News
Queen gives Framlingham Castle to Prince Harry and Meghan Markle
By
|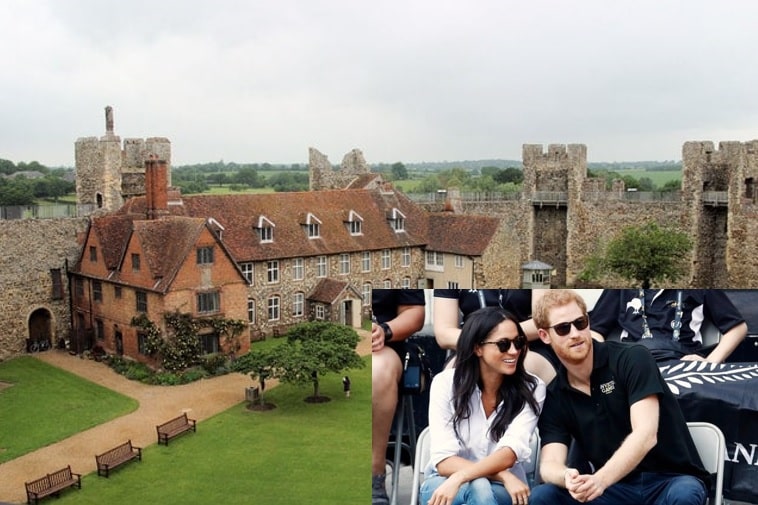 By Jane Seymour, Royal Editor
Prince Harry and his new bride Meghan Markle have been given Framlingham Castle in Suffolk for their family home, it has emerged.
The Queen is handing the happy couple the popular castle as a special wedding present.
Her Majesty was herself given Framlingham Castle by a grateful nation on the occasion of her 90th birthday in 2016.
But she has been unable to use the country retreat as much as she would have liked, seeing as she spends a lot of time at her other homes in London, Norfolk, Windsor and Scotland.
So she has taken the opportunity to set up the newlyweds, who announced their engagement earlier today, with a lovely new home in the heart of the Suffolk countryside.
Framlingham Castle was made famous by fellow well-known ginger, Ed Sheeran.
His song, Castle on the Hill, was based on the building in his home town of Framlingham, which is about 12 miles from Ipswich.
Locals are super excited that Harry and former television actress Meghan will be coming to live in Suffolk.
The prince is known as something of a party lover, and it is expected he will make use of some of Framlingham's pubs, such as the Station, where Ed Sheeran was pictured taking Taylor Swift for a drink.
Framlingham Castle will be ideal for Harry and Meghan because it has highly-fortified walls and, as Ed Sheeran noted, it is on a hill.
Originally a Norman castle, it was built in 1148 but destroyed by Henry II 30 years later. It was rebuilt by Roger Bigod, the Earl of Norfolk, but locals do not hold his title against him.
After being given the castle for her 90th, The Queen went on a £17 million renovation programme at the public's expense to bring it up to royal standards.
However, Government officials insisted the money was raised by imposing a special tax on wealthy Londoners buying second homes on the nearby Suffolk coast.