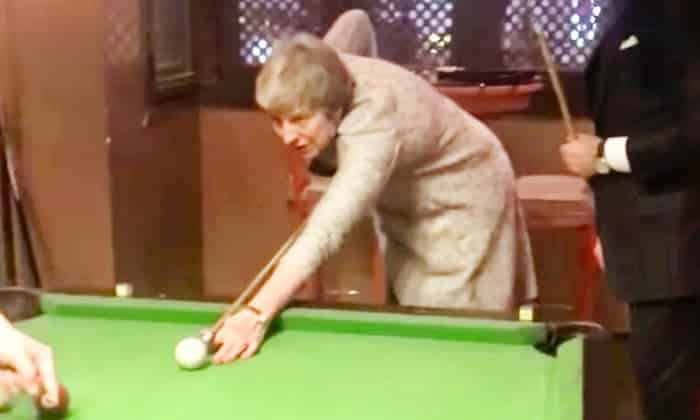 Theresa May shocked Hollywood last night by winning an Oscar for her latest performance in Egypt.
The Prime Minister picked up the leading actress award after being invited to take a shot on a pool table by Italian Prime Minister Giuseppe Conte.
But Mrs May put on an incredibly moving performance, giving the impression throughout that she had a clue about what was going on.
Everyone knows she had ever seen a pool table before since that would have involved meeting and getting along with normal people. In a youth club or a pub.
Los Angeles Times showbusiness editor Lorraine Fisher, 34, reporting from the Oscars red carpet, said: "It was a truly memorable performance, much like Will Smith at The Oscars.
"Mrs May put in the shift of her lifetime and she is the deserving winner of the leading lady Oscar."
She was being filmed at an EU-League of Arab States summit when the Italian PM rather cowardly asked her for a game of pool, obviously expecting to win.
But the PM put on her incredible act, despite a lacky having to show her how to hold the cue and rest it on her thumb before taking a shot.
An onlooker said: "They say it was the best act they've seen in years, but to be honest I think Olivia Colman deserved to win, even if she is from Norfolk."