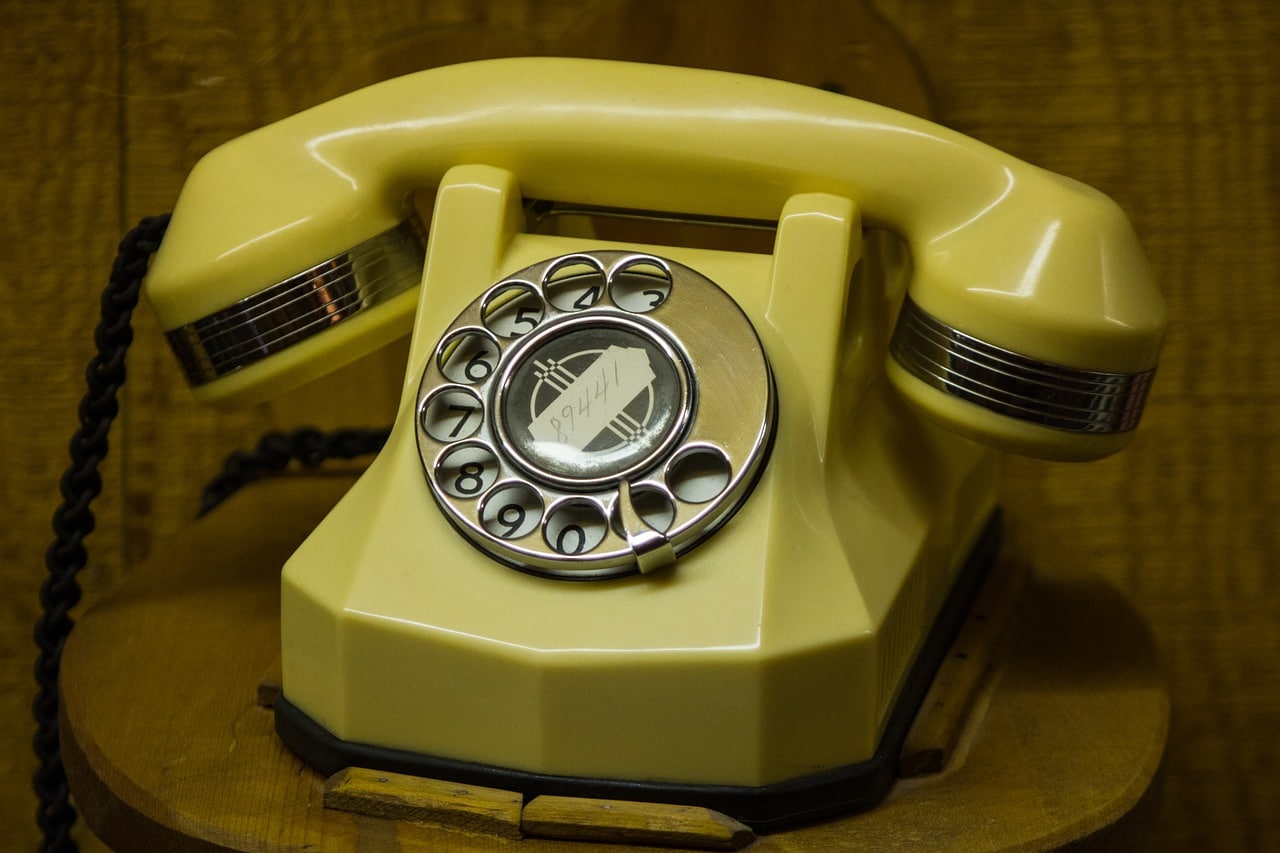 Rings a bell: new telephone invented in Suffolk
They said it couldn't be done, but a Suffolk company has invented a new type of telephone that you can never lose and is almost impossible to break.
The phone is attached to a wall by a sturdy cable and is designed to be placed on a table in the hallway so that you always know where it is.
This clever position also allows you to have a conversation in private without the whole house having to listen.
And it means you will no longer be forced to sound like a pompous idiot by speaking loudly on a phone on a train or in the pub.
Despite its many hi-tech advantages, the phone is considerably cheaper than other devices available in the shops, and the manufacturers claim it will never need expensive upgrades.
Lorraine Fisher, 34, managing director of Back to the Future Telephonics Ltd, of Felixstowe, said: "This new device has everything, even a clock. You need only to dial what we are calling the Speaking Clock to have a human voice tell you the exact time."
The telephone comes in a range of vibrant colours, so long as it's beige. It never loses its signal and, amazingly, never even needs charging up. Furthermore, you can drop it time and again and it will never break.
"We believe this is a game-changer for every household or business in the country," Ms Fisher, 34, said.
She added that a further benefit was the telephone came with just one ringtone – two bell-like rings – which meant there could never be any confusion when it rang.
The telephone is packed with neat design features, including a clever rotary dial that you move with your index finger in order to ring another number. "This is very tactile," Ms Fisher, 34, explained, "and our test groups loved it. Part of the fun is dialing the number one, for example, then waiting a second or two as you watch the dial return to the start."
Back to the Future Telephonics is now in advanced talks with British Telecom to have their devices installed in every home. The company hopes BT will then introduce a big book each year which lists everyone's phone number – and in case you forget your own number, there is a little piece of paper in the middle of the dial so you can note it down.
The news is the most exciting to come out of Suffolk since it was revealed an elderly woman had become the first to circumnavigate the county by bus.
Buy a gift mug for Christmas
The Suffolk Gazette's mugs are flying off the shelves, heading to lucky people all over Britain in time for Christmas. You can buy ideal presents or stocking fillers from the Dirty Old Goat website, or by purchasing directly below…