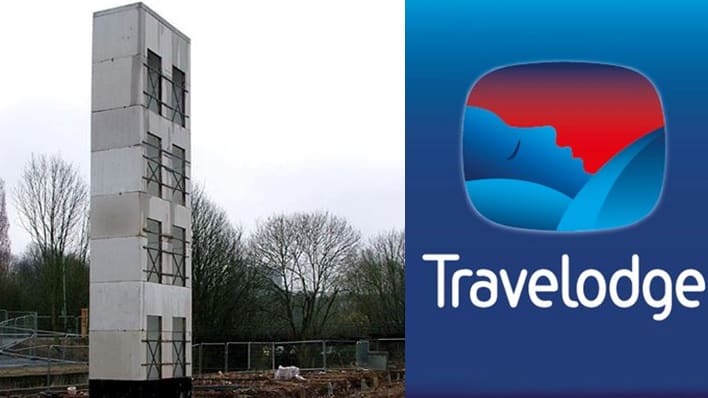 The world's smallest Travelodge is being built in Suffolk, it has been confirmed.
With just six bedrooms, the tiny hotel will provide basic overnight accommodation for visitors just outside Bury St Edmunds.
The ground floor will contain the reception area and a desk for a toaster and coffee machine, while the six bedrooms will be squeezed into three tiny floors above.
An insider at the popular bargain hotel chain said: "We like to keep costs as low as possible for our guests.
"In the case of our new Bury St Edmunds hotel in Suffolk, we decided to keep things as minimalist as possible.
"There will be no fancy extras, and we are testing a whole new hotel accommodation model by building the site with just six bedrooms, each with a tiny shower and loo.
"If we cannot achieve something approaching 100 percent occupancy rates here then we may as well pack it all in and go home."
However, some holidaymakers in Suffolk are questioning how good the new Travelodge will be.
Lorraine Fisher, 34, who stays regularly in Bury St Edmunds hotels, said: "I have heard of boutique hotels, but this new offering seems to be taking small to the extreme.
"They say it will be the world's smallest Travelodge, but it could actually be the world's smallest hotel, full stop!"
Bury St Edmunds is also home to Britain's smallest pub, The Nutshell – while nearby Newmarket, home to flat racing, has some of the world's smallest people.
Buy Suffolk Gazette mugs
Purchase a hot drink holding device from the Suffolk Gazette's pottery partner, Dirty Old Goat mugs. Or direct from the lovely ceramic items below.