Britain's leading newspaper, the Suffolk Gazette has officially completed its £4 million headquarters move to The Greyhound pub in Ipswich.
Media mogul, Ipswich copywriter and Gazette founder Simon Young confirmed board meetings will take place on a "very regular" basis at the swanky corporate HQ in Henley Road.
Key facilities at The Greyhound Ipswich include a regular supply of well-kept Adnams beer, chef Brian's tasty steak pies and friendly staff.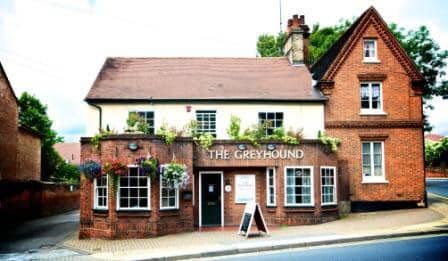 Mr Young said: "The Gazette corporate team needed an HQ with important facilities like beer. This helps the creative process and the production of world-beating news investigations like the police Apache helicopter blowing up a vicarage."
Board meetings will be held at The Greyhound at weekends, plus some extraordinary meetings will be called on some midweek evenings, most probably when Ipswich are playing at home.
[AdSense-A]
The new line-up of the Suffolk Gazette board was also revealed today by the company's corporate communications director, Simon Young.
He said finance director Mr S Young had started this week, joining marketing director S Young, HR director S J Young and Editorial director, er, Simon Young.
The Greyhound landlord Dan Lightfoot today welcomed the news.
"What landlord wouldn't want Simon Young as a customer?" he said.