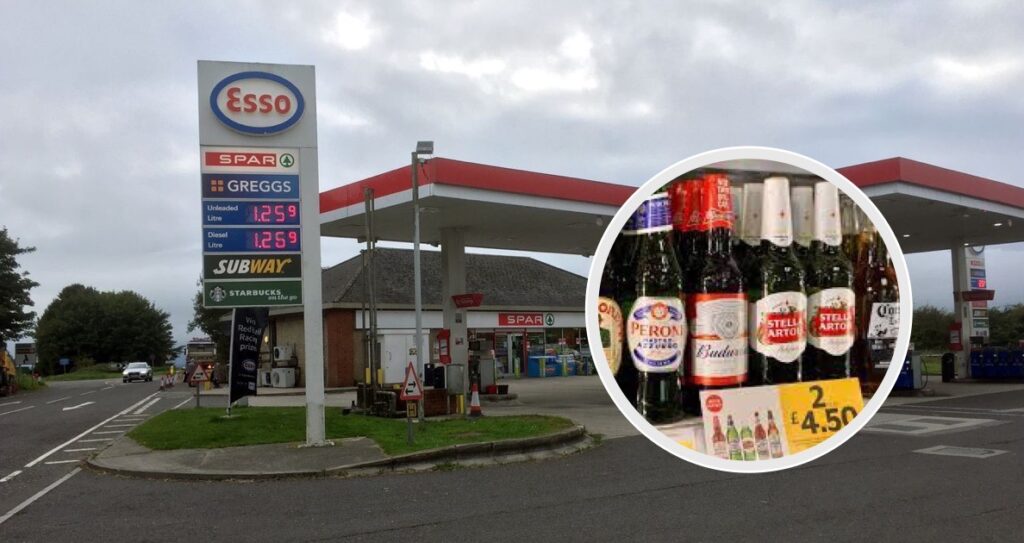 A 58-year-old man, who looks much older was refused when he tried to buy alcohol at an Esso petrol station for not having an ID.
Being refused alcohol on the basis of not looking one's age can be considered a compliment,.but not when you look like Brian Hamilton, from Dennington, Suffolk. There is simply no denying that gravel counter, Mr Hamilton, looks like he's been twice dragged through a hedge backwards.
A spokesman for the garage said: 'We have been in touch with Mr Hamilton to apologize.for the experience and inconvenience he encountered during his visit to our Esso station. The assistant who served him claims that it wasn't Mr Hamilton's age that caused him concern,.clearly looking like a bedraggled 19th British army infantryman returning home.from the Crimean War as he does, it was more to do with his apparent state of inebriation."
You can have fags at ESSO
Selling alcohol to someone under 18 can lead to a maximum fine of £20,000,.and retailers reserve the right to refuse the sale of alcohol to an adult.if they're accompanied by a minor and think the alcohol is being bought for the minor.
There are however, no restrictions on selling alcohol to shit-faced, elderly workers. Even if they do have pieces of cornish pasty embedded within their tobacco-stained,.Lord Kitchener moustaches – however the decision to sell is left to the discretion of the retailer.
We attempted to contact Mr Hamilton at his home to ask him if there was any truth in the allegation that it was not his age,.but rather his alcoholism that prevented him from being served lager at the Esso station. Another old-looking man with a moustache answered the door and told us that Mr Hamilton was unavailable for comment due to him being "Down the Texaco".