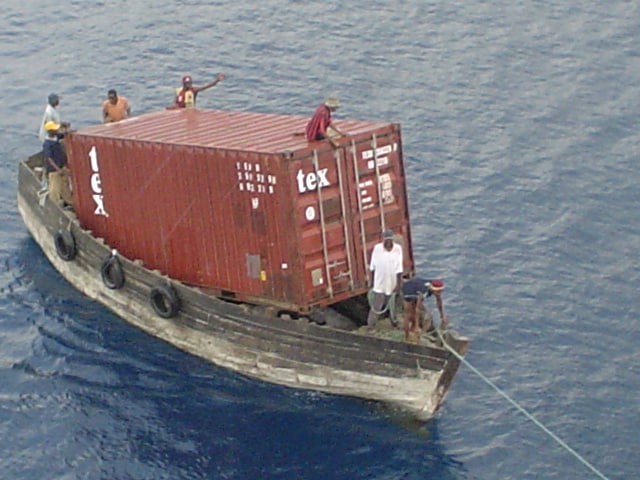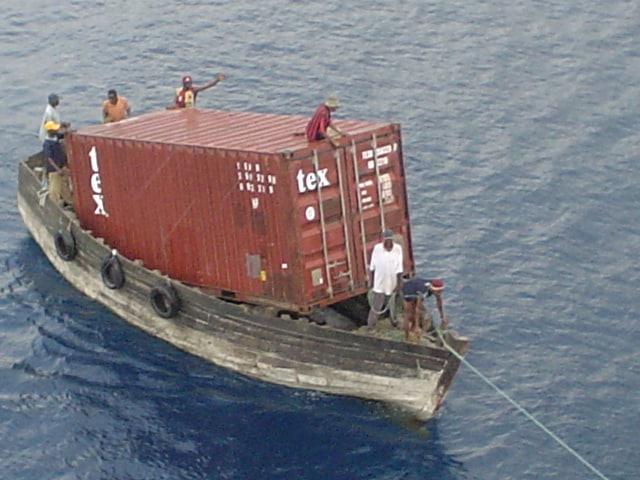 Under-fire Seaborne Freight has launched its first sea trials ahead of easing Britain's transport crisis in the event of a no deal Brexit.
The company, which won a £13.8 million Government contract from Chris Grayling, despite having no ships, ports or even a website, has moved quickly to prove it is ready for business.
The nation's media was invited to the Port of Ramsgate in Kent today to view the first container being put on Seaborne Freight's flagship ferry.
At 1pm the shipment left Kent en route to Ostend in Belgium, where it was expect by sometime next week, if the wind is in the right direction.
The sturdy wooden vessel should not sink given the better weather conditions expected from March.
Seaborne Freight was controversially awarded the contract after fears grew that the M20 could get overwhelmed by lorries unable to move swiftly through Dover after Brexit.
The idea was to divert some of that traffic to the new service from Ramsgate.
Seaborne Freight bosses have moved to show they are more than ready with their new £13 million.
Insider Lorraine Fisher, 34, said: "Today's departure of one container on our bespoke cross-channel vessel shows how prepared we are."
She added: "We expect to have another boat like this before Britain tumbles out of the EU in March, so really everyone needs to calm down. We've got it all under control."