By Our Olympics Staff
Olympics organisers have revealed their diving pool's water turned from blue to green after an athlete urinated in it.
Similar chemicals are used routinely in public swimming pools to deter bathers from relieving themselves in the water.
But this is the first time the system has been used at the Olympics, and organisers in Brazil were horrified when the water went green last night.
[AdSense-A]
They are now trying to identify the culprit, although Britain's Tom Daley and his partner Dan Goodfellow, who won bronze in the synchronized diving, are believed to be in the clear.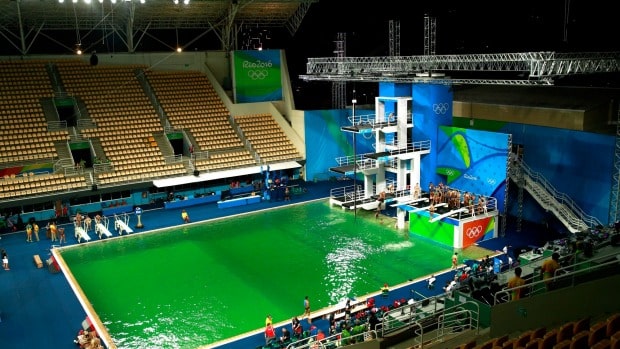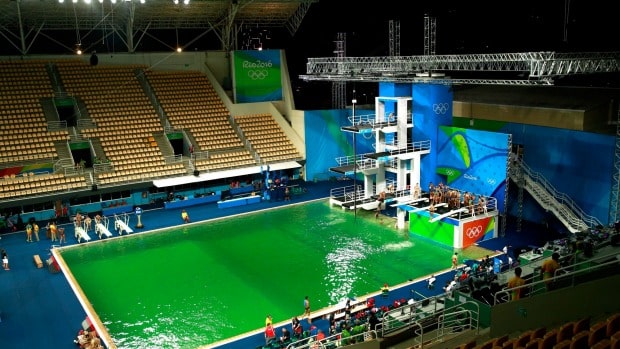 "It is not really a health issue," an Olympics official said, "because any bacteria in the urine is killed off by the chlorine. But we had hoped the dye would be a deterrent.
"Clearly someone got a little too excited after their dive and couldn't hold on."
Please support my running costs by clicking here and buying me a beer!
[olimometer id=1]