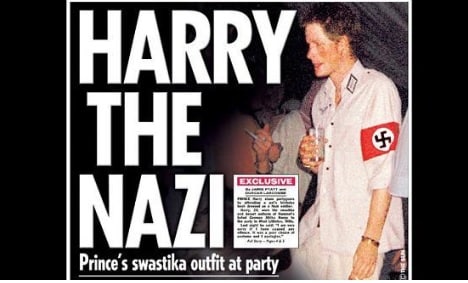 A wealthy, privileged man who used to dress as a Nazi is now lecturing us about "insitutional racism".
Mr Harry Wales, who does not live in the UK anymore because he didn't like the attention he and his wife were getting, decided to issue a video about racism and how they will be part of the "change".
While everyone agrees racism is bad, perhaps dressing up as a Nazi is part of the "endemic" problem.
Royal watcher Lorraine Fisher, 34, said: "The Nazis were not known for their tolerance.
"In his video he says his wife thinks their generation and the ones before it have not done enough to right the wrongs of the past.
"But it's okay that he dressed as a white supremacist because he was young, bless him."
A mug, you say?
OK, here are some you might like to buy…