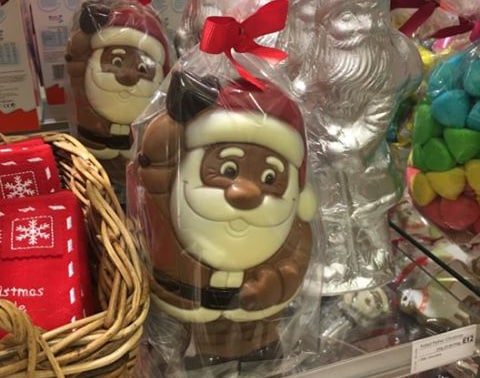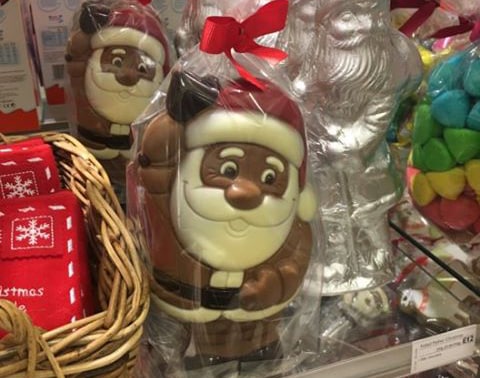 Right wing and Christian groups are furious after it emerged this Muslim Father Christmas is being sold in John Lewis.
Just days after being annoyed by a Muslim family appearing in the Tesco Christmas television advert, they are now raging about the £12 Santa.
[AdSense-A]
Hundreds have taken to social media to complain that Christmas is a Christian festival that has nothing to do with Muslims.
Housewife Lorraine Fisher, 34, from Suffolk fumed on Twitter: "Muslims do not even celebrate Christmas, so why should we have a chocolate Muslim Santa shoved down our throats?
"I want to bring up my kids the traditional way, but this is just politically correct nonsense gone totally mad."
And well-known conservative Christian the Rev Evan Elpuss, from Lowestoft, said the Santa was an insult.
He told his 30,000 Instagram followers: "The Islamification of Britain knows no boundaries. Christmas is a Christian festival celebrating the birth of local man, Lord Jesus Christ.
"Muslims do not believe in Christmas whatsoever.
"Imagine if we forced Muslim countries to sell white chocolate Santas during their Ramadan? There would be outrage."
[AdSense-B]
Right-wing groups are now calling on US President Donald Trump, who retweeted three anti-Islam videos from Britain First's Jayda Fransen, to condemn the Muslim Santa.
A senior source at John Lewis said staff were bemused by the outrage.
"It's just a Father Christmas made of chocolate," he said. "And it tastes delicious."
[AdSense-C]