Ipswich Town have published a special League One guide book to help long-suffering fans plan their journeys next season.
As the team plunge towards relegation, and after announcing increases in season ticket prices, the Town board hope the special £3.99 guide book will bring in much-needed revenue.
[AdSense-A]
The book, available now in the club shop, is packed with fascinating details about the exotic locations Town will be playing at next season, including Rochdale, Northampton, Oldham and Bury.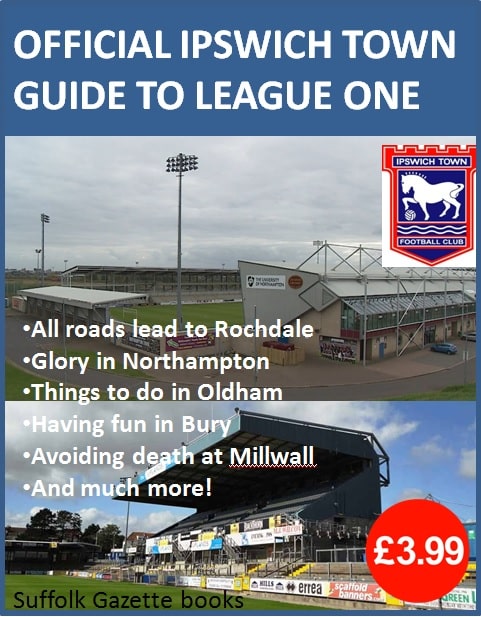 Handy guide: What to do in League One
An insider at Portman Road said: "It looks increasingly likely we will be in League One next season, so we thought it would be helpful to educate the fans on the places we will be visiting.
"While researching the book, we were continually surprised by the quality of entertainment and things to do in League One. We're quite looking forward to it."
[AdSense-B]
Supporters will be snapping up the book as they look forward to their first ever season in League One. Today's embarrassing defeat at Cardiff means Ipswich have won just twice in three months, and now sit in 17th place in the Championship.
If that wasn't bad enough, there is near revolt on the terraces over the season ticket price rises announced this week.
Please support my running costs by clicking here and buying me a beer!
[olimometer id=1]