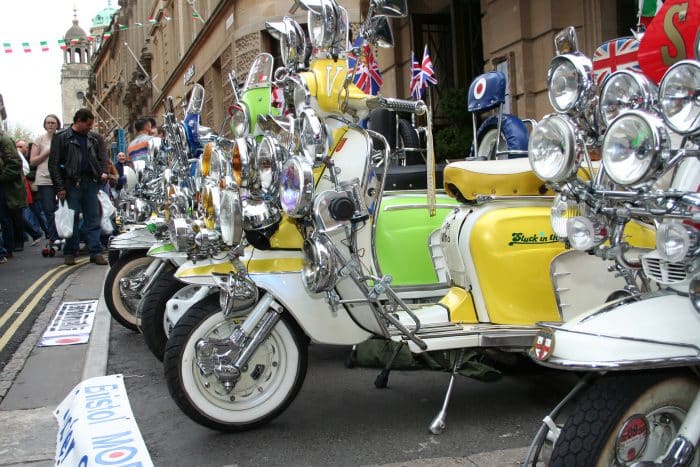 A middle-aged mod has admitted he has attached so many headlights and mirrors to his scooter that it now can't move.
Barry 'The Face' Smith, of Lowestoft in Suffolk, says he got a bit carried away with accessorising his Lambretta, which struggled to reach any sort of speed in the first place.
"Now it is so weighed down that the bloody thing does not move at all," he explained.
Factory worker Mr Smith, 58, who wears a green parka coat with a target on the back together with numerous patches of The Jam and The Who, said he now just used the scooter to sit on.
"I can't go anywhere on it unless I remove all the lights and mirrors, as well as the long aerial on the back with a rabbit tail tied on top. But then I'd just be left with a scooter, and that would be shit."
Mr Smith's wife, Jane is annoyed with the 60s machine. "The mirrors make it so wide he can no longer take it around the side of the house. So it sits out in the front garden and all the kids make fun of it on their way to school."