By Our Football Staff
Ipswich Town are already above East Anglian rivals Norwich City in the league, the Suffolk Gazette can confirm.
The Tractor boys sit in a respectable 13th position, a full three places above the struggling Canaries.
What makes Town's start to the season even more impressive is that Norwich, who were relegated from the Premiership last season, have kept most of their Fancy Dan squad together while Ipswich continues to operate on a shoestring.
You can see the full early-season table below. The league may be tight, but they do say the table never lies. It is surprising, however, to see Barnsley doing so well.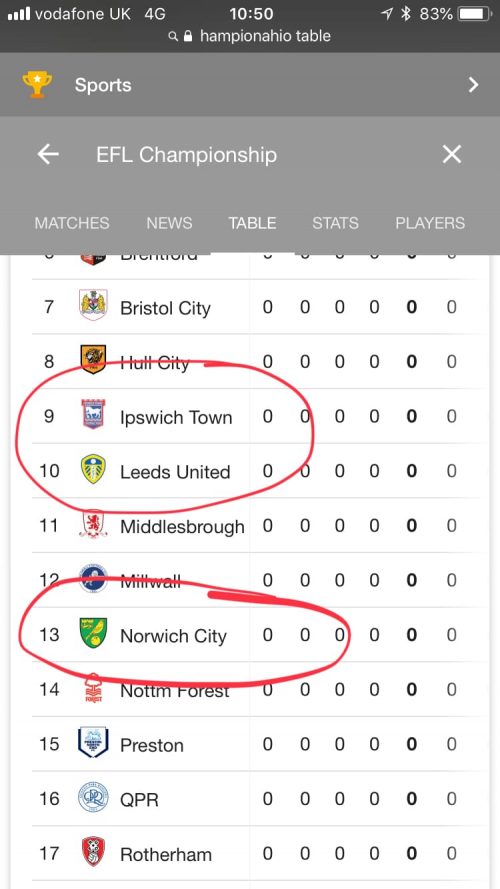 A football expert said: "Norwich fans assumed they would run away with the Championship this season, but it turns out Ipswich are above them already. This is Ipswich's 17th consecutive season in this division, so they have been a model of consistency.
"Ipswich fans are delighted by this, and point out that promotion or relegation is far too stressful anyway."
Meanwhile, Norwich owner Delia Smith is desperate for the club to get back to the Premiership before it faces financial ruin.