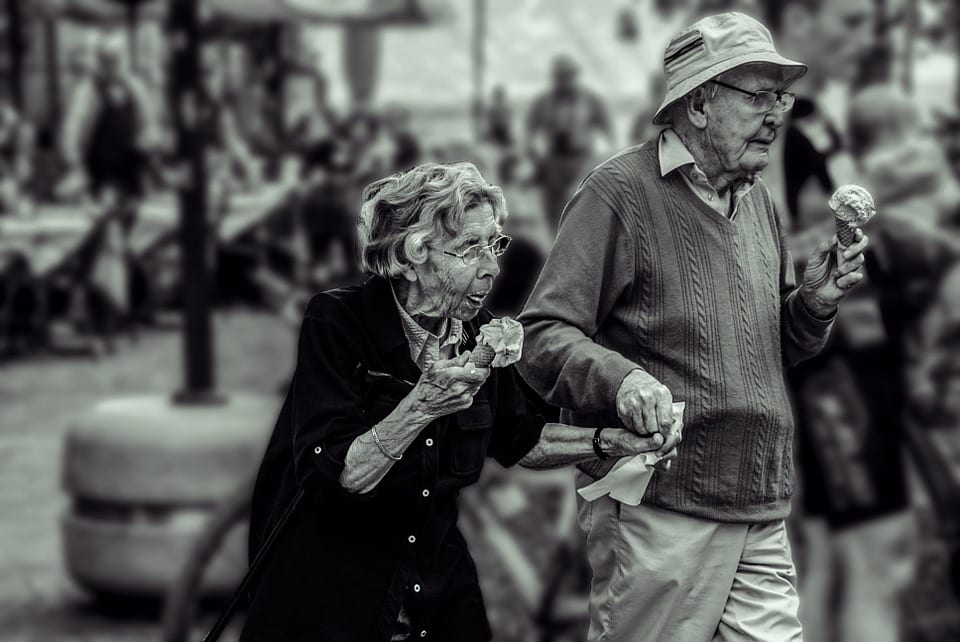 Sprightly Suffolk pensioners Basil and Audrey Belmarsh have won the annual Felixstowe Seniors Ice Cream Race in record time.
The Ipswich couple bought their cones at Felixstowe Pier and "ran" all the way down Sea Road to the Mannings amusement park before the last of the ice cream melted.
Thousands of elderly couples take part in the popular race each summer bank holiday weekend – and the Belmarshes, both aged 87, came out on top with a winning time of just 19 minutes.
The 400-metre course is fraught with obstacles, including greedy seagulls, drunks, people walking on the promenade while looking at their phones – and others whizzing around on disability scooters.
But Basil and Audrey, who recently celebrated their diamond wedding anniversary, evaded the lot to reach Mannings with several licks of their ice creams left.
"We've been taking part in the Felixstowe Seniors Ice Cream Race for years," explained Audrey. "But we have never been close to winning before.
"We've been practising in the garden on hot days, and that, together with a bit of luck, was enough to see us romp home."
Entrants must be in mixed pairs and be over 75 years old to take part in the race, which attracts huge crowds who love the thrills and spills of the competition.
The contestants set off from the pier at 30-second intervals to prevent congestion on the promenade.
But that did not stop one unfortunate incident yesterday when four couples caught up with each other and began jostling for space.
Six people fell down from the prom to the beach below. They were not seriously hurt.
Organisers Sunset Promotions Inc. said the race, which was first run in 1898, had attracted 1,057 retired couples yesterday – an increase of 15% over last year.
"The weather helped," said Sunset's spokesman Graham Cobbold. "We were impressed with Mr and Mrs Belmarsh, and it was good to see the course record broken. Will anyone be able to beat it next year?
"The pensioners love taking part. Fortunately, there are many benches for them to rest on if they get tired."
The Belmarshes were presented with their first prize – a year's free gym membership – at a special ceremony outside the Regal Fish Bar.