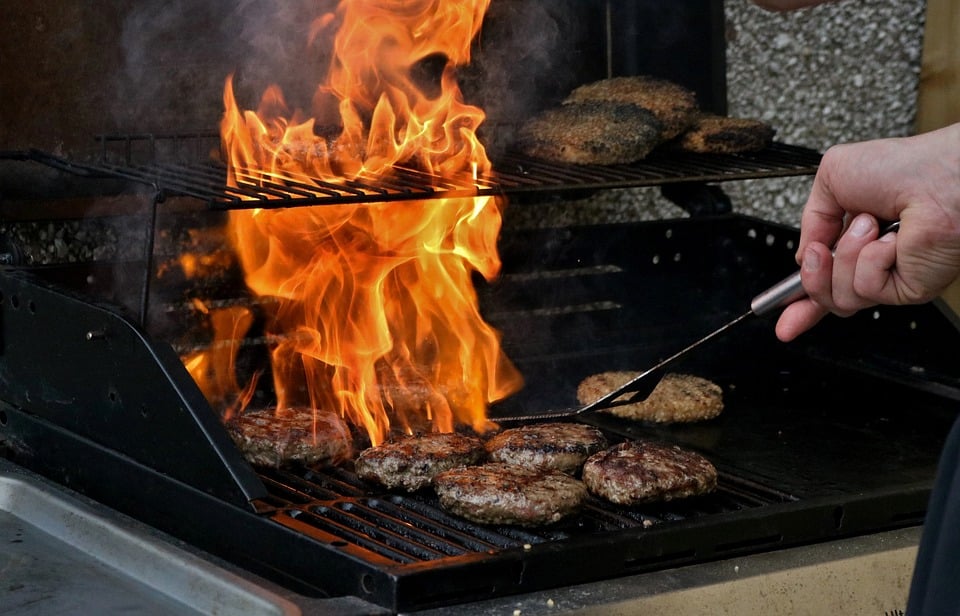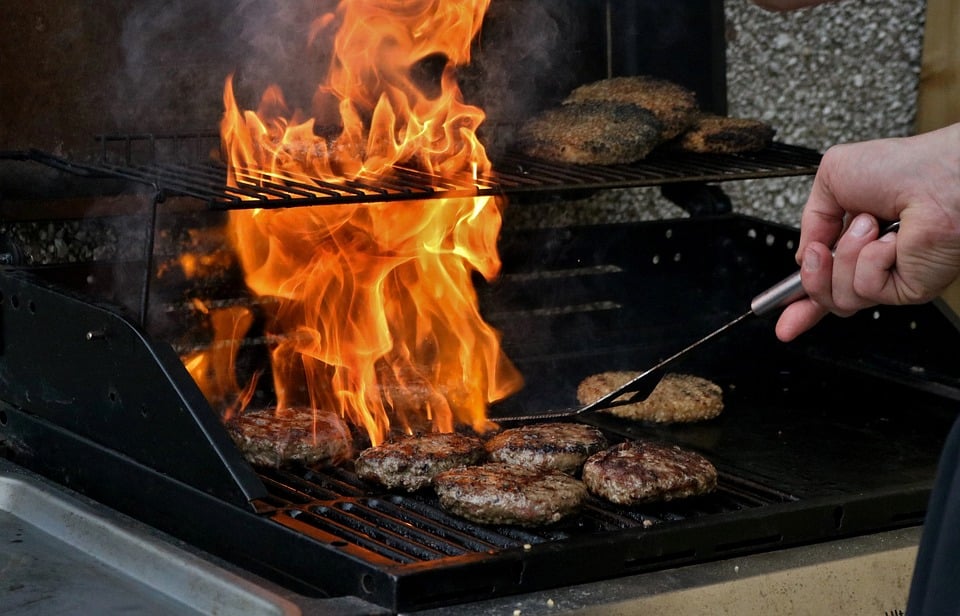 Nearly 99.9 per cent of barbecues eaten this Bank Holiday Monday will be riddled with germs, rendering diners feeling gruesome, says a shock survey.
Sausages and chicken – even those pieces cooked in the kitchen and just put on the barbecue to add the smoked sizzle – will contain salmonella and E. coli as well as gastroenteritis and severe diarrhoea and sickness.
Burgers will be no better, even those burned to a cinder with no raw bits in the middle.
[AdSense-A]
The survey was compiled by The Board Of British Bosses and is based on data collected on work absence over the past 20 years.
A spokesman said: "Millions of workers will be incapacitated tomorrow.
"Based on previous evidence one in ten will get their partner to phone the office or factory saying one of the following:
"He/she was up all night being sick and is too weak to come to the phone. We think it was some barbecued burgers we had at our neighbours' house.
"He/she has had the squits about 30 times in the night and is afraid to leave the house for work. We think it was some undercooked chicken we had at the village barbecue.
"He/she has been shitting and vomiting ever since eating a barbecued prawn yesterday at a pub Bank Holiday barbecue. We can't get an appointment with the doctor so we can't say if he/she will be in at all this week."
[AdSense-B]
The spokesman added: "They will have sent their partners to the supermarket for emergency Imodium which is supposed to work in an hour but clearly these cases are more serious.
"The work place will be empty as they writhe on the lawn in agony, getting sunburn that will make them feel even worse.
"Even middle management will be debilitated by toxic fillet steaks and lobsters.
"Surprisingly, we checked with toilet roll distributors who said they had not noticed any upturn in sales.
"With the sun blazing and the kids off school it will be hell for these workers and we can only hope things return to normal by the end of the week."
"Many of these poor souls will try to anaesthetise the germs with acidic wines, beers and cocktails but our Bureau medics have told us that copious amounts can make the patient feel even worse."