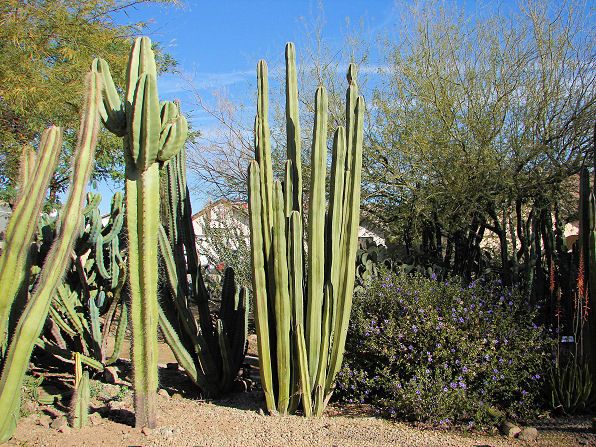 By Phil McCracken
A giant cactus has been removed from a Suffolk nudist camp after an "unfortunate incident" left a male guest in agony.
The gentleman was enjoying a game of mixed cricket when he turned around to chase the ball – and ran straight into the prickly plant.
One of the fearsome six-inch spines pierced his testicles, ripping them off and leaving them dangling like baubles on a Christmas tree.
Fellow guests at the Club Freedom resort near Lowestoft watched in horror as the scene unfolded.
One, who asked not to be named, said: "One minute the poor chap was enjoying a harmless game of cricket, the next his crown jewels had become detached and left on display for all to see.
"The cactus was a feature in the well-kept grounds, but staff soon turned up to remove it.
"They can't have guests getting castrated every five minutes."
The man, said to be aged in his fifties, had been staying at the nudist camp with his 80-year-old girlfriend.
He was rushed to Lowestoft Hospital, but there was nothing surgeons could do to save his private parts.
Other than having an irrational fear of prickly greenery, and being unable to have any more children, he is expected to make a full recovery.
Resort owner Lorraine Fisher, 34, was devastated by the incident.
She said: "The giant cactus has been a feature in our grounds for decades. We've never had anything happen like this before.
"The worst we've had is the occasional sunburn issue.
"We have offered the guest and his wife a full refund."