By Casey Jones, Rail Correspondent
Frustrated Greater Anglia rail passengers were given a tantalising glimpse of the future when a hi-tech train visited Ipswich yesterday.
The advanced Mayflower steam train, packed with the latest gadgets, shows just how far technology has come since the current Greater Anglia rolling stock was introduced on the Norwich to London mainline hundreds of years ago.
But Norfolk, Suffolk and Essex commuters, who have to put up with regular train faults, discomfort, cancellations and delays, will have to wait until reliable and fast steam trains like the Mayflower are available for them to use.
That could be several years as Greater Anglia does not need to update its creaking fleet to steam trains within its current franchise timeframe. Instead, politicians have decided it's been so long since the region's trains were updated that a few more years won't make a lot of difference.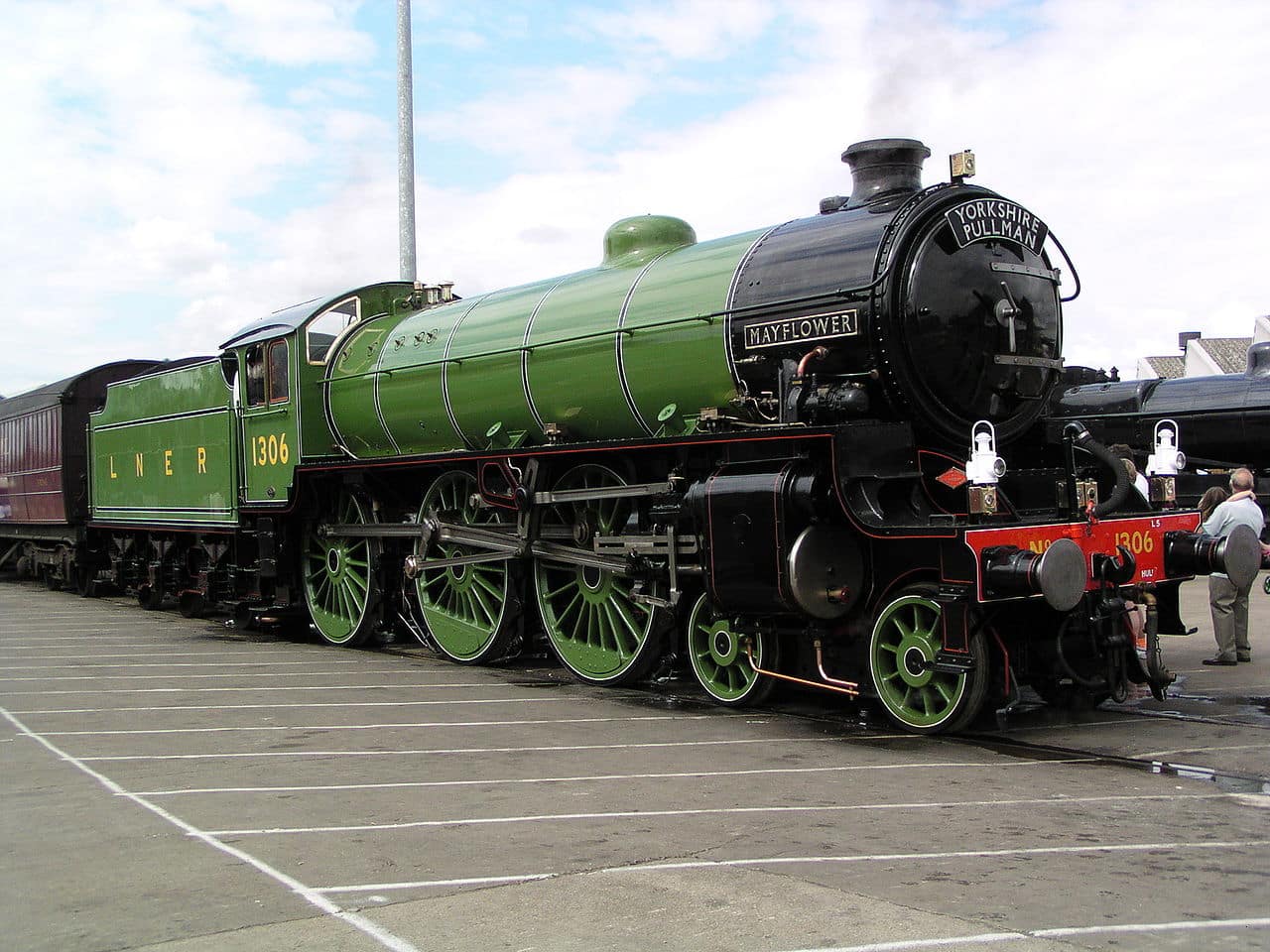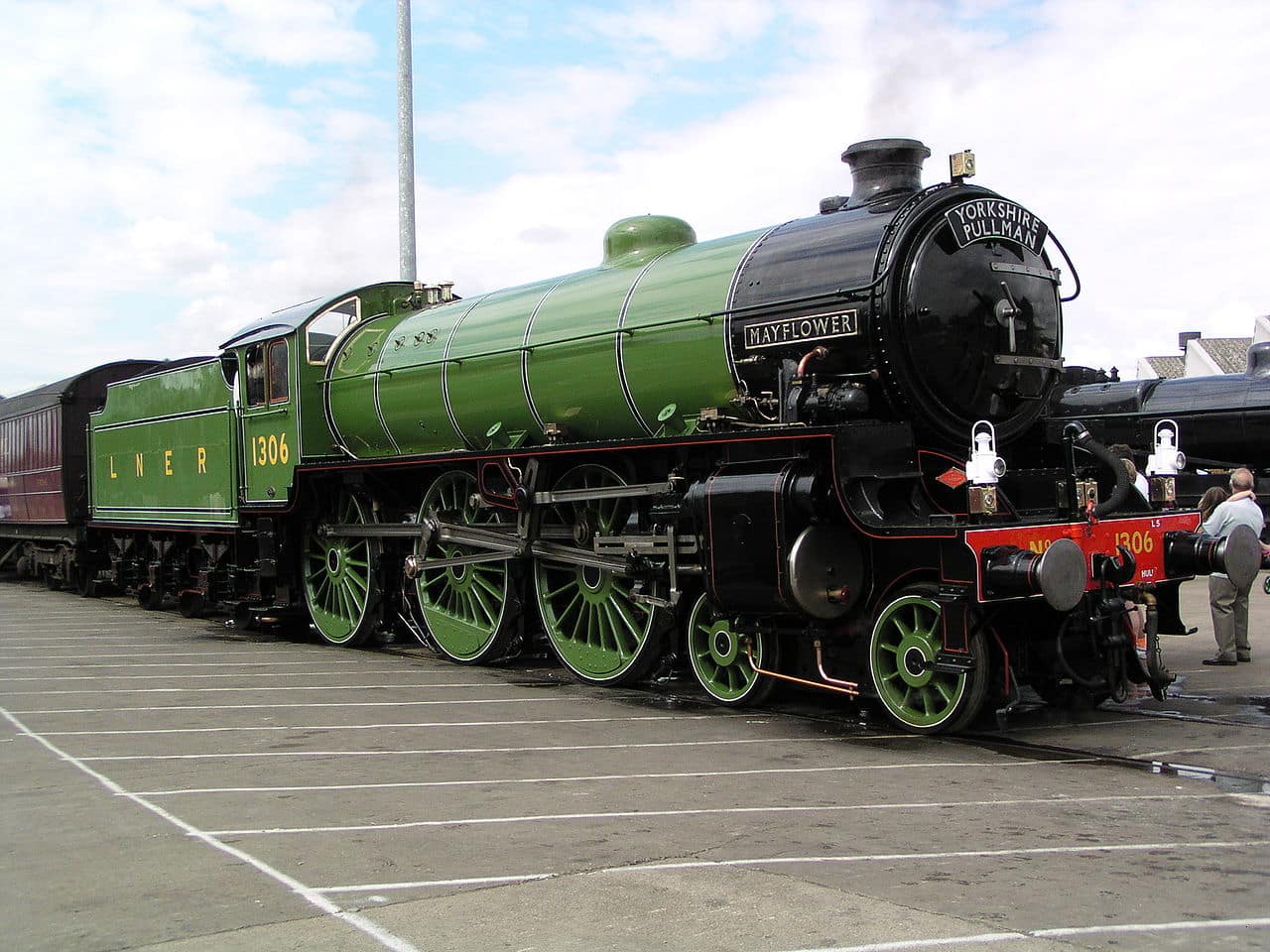 All steam ahead: The hi-tech Mayflower (Photo: Phil Scott under CC BY-SA 3.0)
The Mayflower, on a test run from Norwich to Windsor, drew large and admiring crowds as it chuffed graciously through Ipswich station yesterday, with many noticing its cleanliness, timing and apparent comfort.
One train buff on Platform Two said: "What a beauty. Poor old Greater Anglia customers can only dream of traveling to London every day in something this modern, stylish, reliable and fast.
"It's the future, though, and it will give them something to look forward to as they sit in a train that has stopped for five minutes outside Shenfield for no apparent reason."