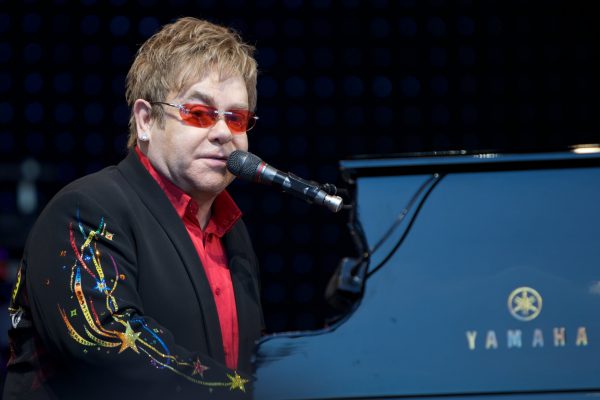 Sir Elton John has reassured President Trump that he is "feeling absolutely fine" and is not having suicidal thoughts.
Mr Trump told stunned delegates at the United Nations that Rocket Man "was on a suicide mission for himself and his regime".
[AdSense-A]
But Sir Elton insisted this was "rubbish", and that he actually has lots to look forward to, such as his raising his young children and trousering huge royalty cheques.
In a statement today he said: "I noted with disappointment that President Trump chose to use his address to the UN to tell the world I am close to ending it all.
"Well that's rubbish. I want my millions of fans to know that I'm feeling absolutely fine and having the time of life.
"I've got so much to live for with my beautiful children, and my husband and I do so much with them.
"Only last weekend we took them to Vicarage Road to see my team Watford play Manchester City.
"OK, we lost 6-0 and I felt pretty depressed by that, but otherwise all is good"
[AdSense-B]
Sir Elton, famous for his 1972 hit Rocket Man, hopes he will get an invite to speak to the United Nations in New York so he can set the record straight.
Fans had feared Mr Trump was on to something because of Sir Elton's liking of sad songs like, er Sad Songs or even I Guess That's Why They Call it The Blues.
In other news, President Trump has confirmed he will "totally destroy" North Korea if it threatens the US or its allies.