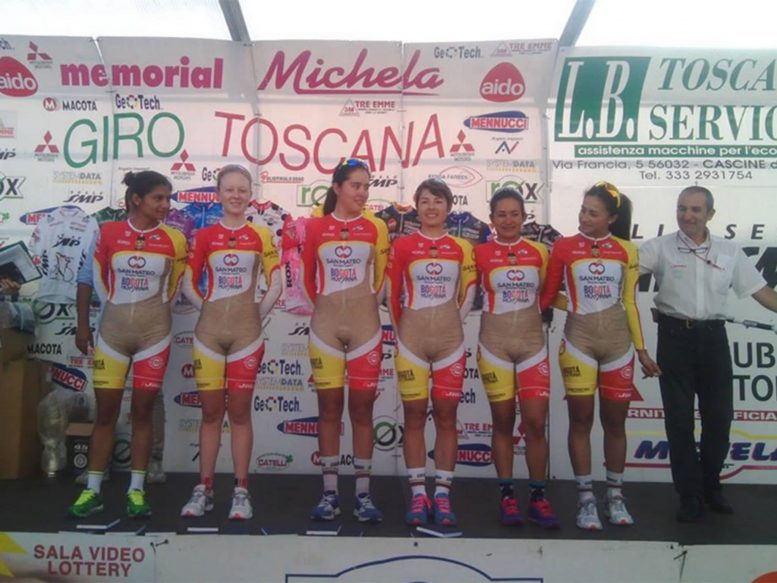 By Bernie Legg, Cycling Correspondent
Authorities worldwide helped promote International Women's Day yesterday by illustrating how their ladies sports teams are treated equally to the men.
Colombia led the way by showing off its women's national cycling team, insisting its support was based on sporting merit alone – and had absolutely nothing to do with sexual titillation.
[AdSense-A]
A spokesman for Colombia Cycling said: "To celebrate International Women's Day we thought we would give the girls a nice new outfit to wear.
"We think it looks lovely and shows off their sporting physique. We got them to pose for some pictures, patted them on the bum, then sent them home to do their housework."
It is believed the cycling kits have been such a success that the style will cross over into mainstream fashion.
Suffolk Gazette Fashion Editor Iona Diamond said: "I can see these being worn by the lovely ladies in Ipswich town centre."
Please support my running costs by clicking here and buying me a beer!
[olimometer id=1]