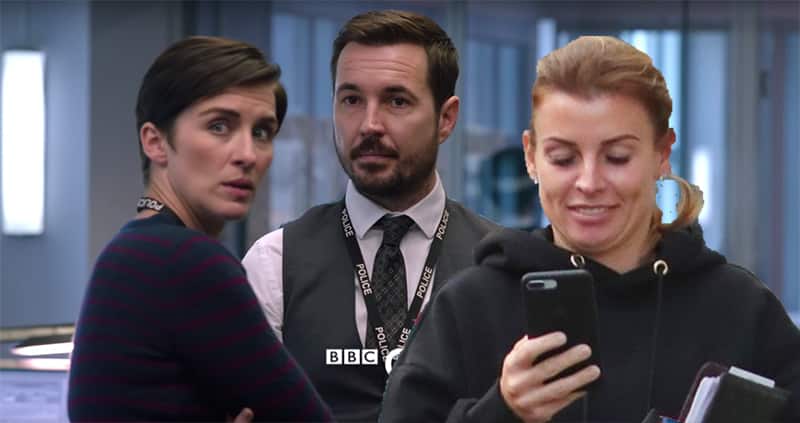 By Hugh Dunnett, Crime Correspondent
Coleen Rooney will star in Line of Duty after her brilliant detective work allegedly exposed Rebekah Vardy as the source of her Instagram leaks to The Sun.
Wayne Rooney's missus will join ace detectives Det Sgt Steve Arnott and Det Insp Kate Fleming as they attempt to crack another case of betrayal.
Coleen caused an internet sensation when she alleged Leicester striker Jamie Vardy's other half was behind leaks to The Sun.
She thought it was one of her private Instagram followers, suspected Rebekah, blocked everyone else and planted some false stories to see if they appeared in the media. With only Rebekah allegedly able to see them, the fake stories duly appeared.
Now her police detective skills have landed her a starring role in the next hit BBC series, where Supt Ted Hastings will no doubt be surprised when she walks into the incident room, declaring: "Mother of God."
BBC insider Lorraine Fisher, 34, said: "Executives were impressed with Colleen's policing skills. It's this sort of lateral thinking that gets results and, therefore, her appearance in Line of Duty is entirely believable."
The Suffolk Gazette was unable to get a comment from Colleen, which is surprising because we follow her private Instagram account.