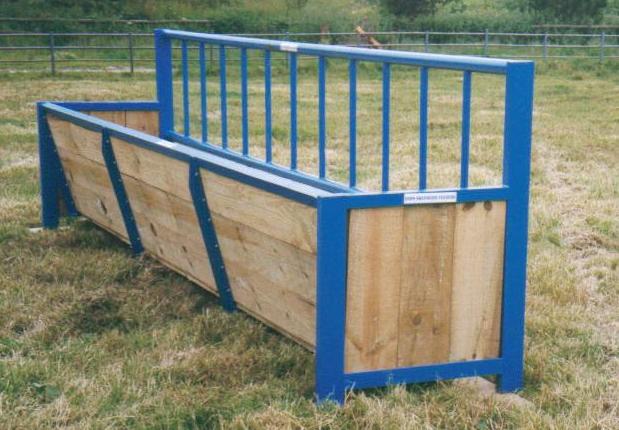 The refurbishment of Ipswich railway station was completed today when long-awaited cattle troughs and feeders were installed for passengers.
Greater Anglia described the equipment as perfect for commuters who are used to cramming onto trains in order to travel to and from London each day.
Three cattle troughs have been set up – two on platform 2 and one on platform 3 – and a feeder is now on the main concourse.
Passenger Roy Everett, 27, from Ipswich, said: "We are treated like cattle on the commute, so it is kind of Greater Anglia to think of our well-being at the station while we wait for the train. Sometimes it is a long wait, after all."
The units (one of them pictured above) were built on a farm near Westerfield and purchased for just £25,000 each.
A Greater Anglia insider said: "Our critics claim unfairly that it is our management who have their snouts in the trough, a cruel reference to them greedily taking so much money from hard-working passengers.
"But in fact it is those very passengers we are looking after with these feeding stations. Being herded about like cattle is not too bad when you get free refreshment services like this."
Cattle troughs
During peak hours, when passengers are routinely standing all the way home from London, the cattle feeders and troughs at the station will be refilled regularly.
"This means when they are herded off the train, all tired, grumpy and sweaty, they can grab a free drink from one of the troughs or even some free food from the feeder," said the Greater Anglia insider.
Former Ipswich MP Ben Gummer had approved the cattle-trough-and-feeder plan – but he is now out of a job and working at McDonalds.