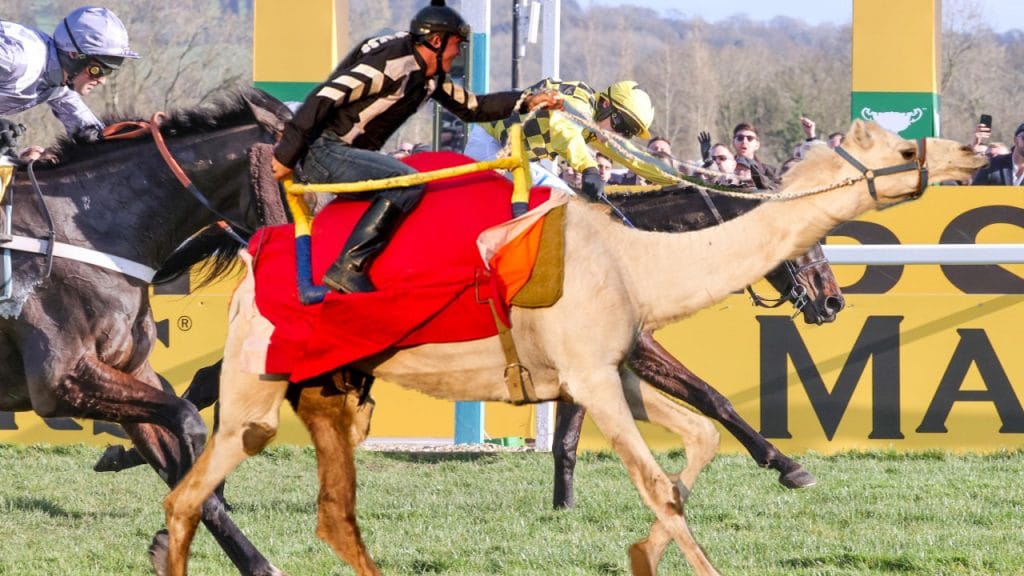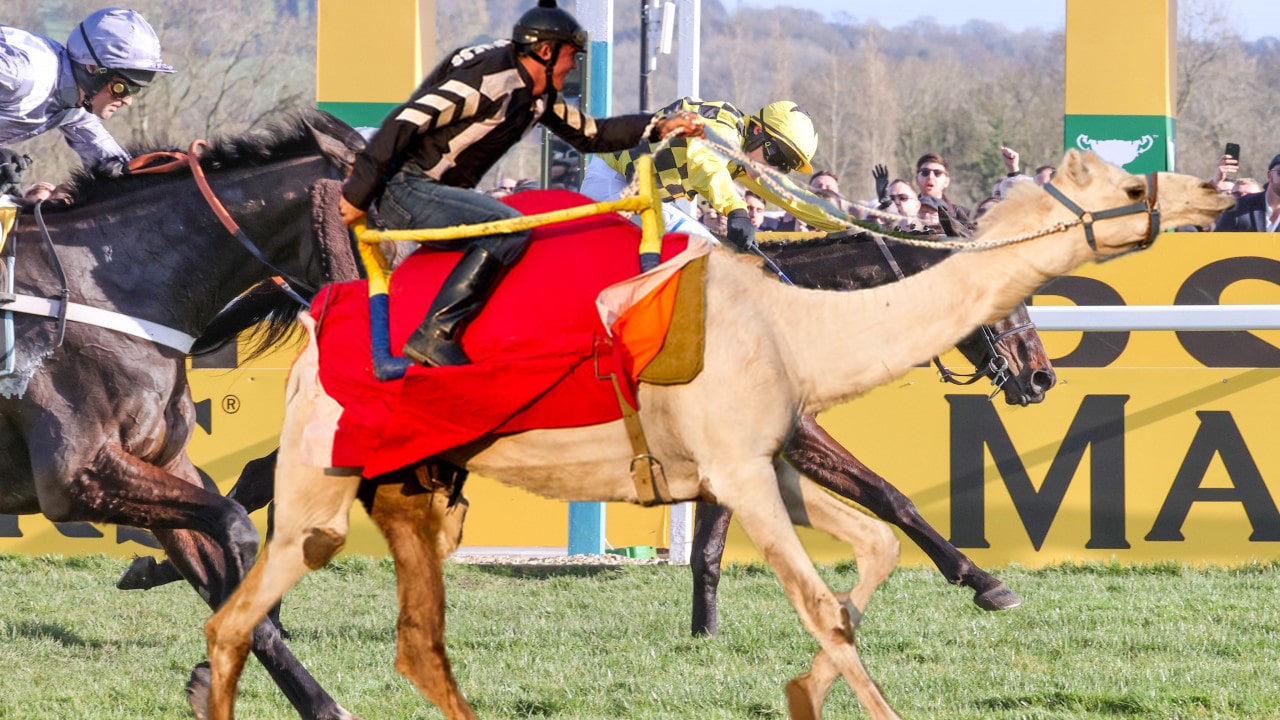 There was a big shock at the opening race of the Cheltenham Festival when a camel romped home to victory.
It was feared the opening 13.55 race, the Supreme Novices' Hurdle, could be a little flat because there are no punters in the stands.
The tens of thousands of fans have been kept away by COVID, forced to watch on TV or buy horse-racing treats from Amazon.
But any worries were dismissed when unfancied camel Derek jumped clear over the last and managed to win by a (long) neck at the line.
Trainer Lorraine Fisher, 34, was delighted and said the victory was bound to give traditional racing enthusiasts the hump.
"There is nothing in the rules that says camels cannot race at Cheltenham.
"Derek is well turned out, and has had many admirers.
"But we couldn't be sure how well she would perform on the big stage. In the event, he pipped Nicky Henderson's Shishkin at the line."
The camel's victory was a blow to the bookies, because so many housewives have backed the camel to win at 15/1.
Derek is trained at Fisher's yard in Newmarket, Suffolk.
Buy a horses mug
You can buy a 'If you want me to listen, talk about horses mug' below, or browse the full collection at Dirty Old Goat mugs…