Business
Anusol to sponsor the A140
By
|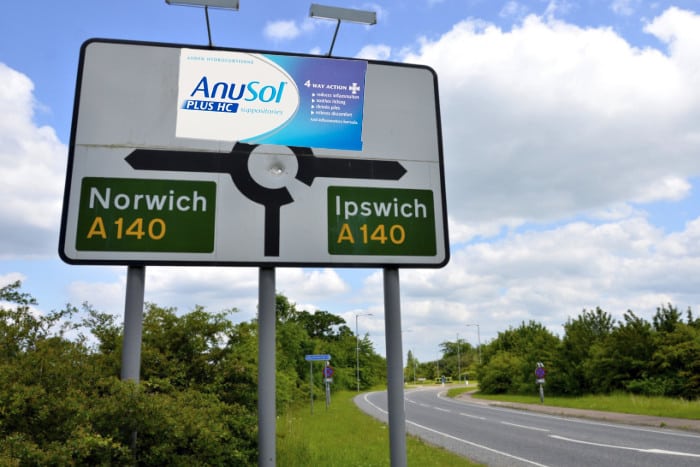 The A140 in Suffolk is to be rebranded as the Anusol A140 – because the road is a pain in the arse.
The haemorrhoids cream and suppository company acted after cash-strapped Suffolk County Council offered businesses the chance to sponsor the region's major roads.
In a clever piece of marketing, Anusol executives realised their soothing product was a perfect fit for the A140, a road which is as irritating and painful as piles.
Other routes in Suffolk are also being offered to businesses as the county council seeks to raise £2 million in additional funding. Offers already on the table include:
Waitrose – A1094 into Aldeburgh
Lidl – B1069 into Leiston
Jockey Underwear – A1304 into Newmarket
John Deere tractors – the A12
An Anusol executive said: "Haemorrhoids is not a particularly sexy subject, so our marketing opportunities are limited. However, the A140 is such a pain in the backside that it was the perfect fit for us."
The company is believed to have offered £250,000 to have their name on the road, including logos on road signs along the route.
Join our witty Suffolk Gazette Facebook page community.