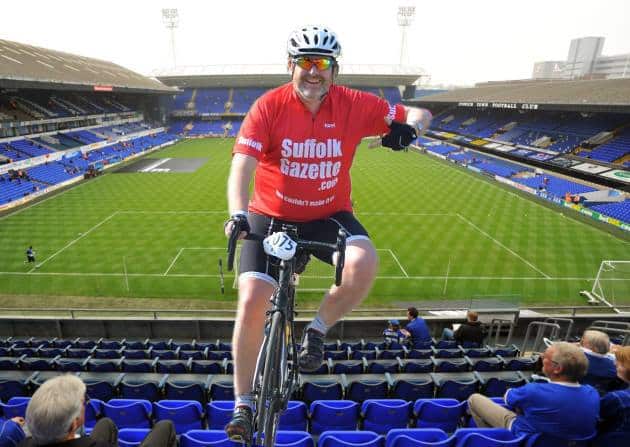 The editor of the Suffolk Gazette will be going behind enemy lines this Sunday when he crosses into Norfolk – and he needs your help.
Simon Young and 100 other members of Team ITFC are cycling 150 miles for charity on a route that will include a daring overnight stay in the yellow-and-green territory of Potters holiday camp near Great Yarmouth.
After a night in the bar a good night's sleep, the group, which includes many ex Ipswich Town players, will then cycle back to Portman Road having raised tens of thousands of pounds for Prostate Cancer and the Ipswich Town FC community charity.
Mr Young, an Ipswich copywriter, is still welcoming donations from the generous readers of the Suffolk Gazette, which is East Anglia's premier newspaper and even has some readers from Norfolk (despite being quite rude about them on occasions).
"I may not be quite as fit as Chris Froome or Bradley Wiggins," Mr Young said in an exclusive interview with himself. "But I am fuelled by Adnams, a secret weapon that should see me through this tough physical challenge."