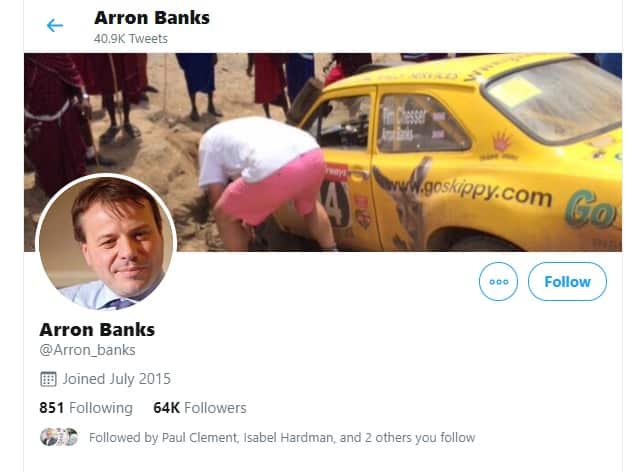 In an extraordinary coincidence, secret messages from Arron Banks' Twitter account have been leaked on World Toilet Day.
Allegedly "bombshell exchanges" between the mega-rich Brexit donor and political associates and media members are doing the rounds today.
Twitter wag Lorraine Fisher, 34, highlighted the delicious irony of all this coming out today, of all days.
"It's World Toilet Day," she pointed out. "Normally this occasion might be a flash in the pan.
"But today it is mixed up with Arron Banks' secrets being spilt over the internet.
"It lifts the lid on some allegedly startling conversations."
Arron Banks Twitter
The Suffolk Gazette can not repeat any of the alleged private messages, because readers have failed to buy the editor enough beer to even pay for a taxi to court, let alone fork out a huge libel bill.
A spokesman for the Suffolk Gazette added: "Our decision not to repeat any of the messages has nothing at all to do with the fact Mr Banks sent a large donation to us to write positive Brexit stories."
Mr Banks is the co-founder of leave.eu