– New buyer is mysterious Nigerian lawyer
– Club and assets to be sold for £45 million
– Evans hands over £1 million guarantee and club bank details
Ipswich Town owner Marcus Evans expects to complete the sale of the club within days, the Suffolk Gazette can reveal.
He is confident of doing a deal with a mystery Nigerian lawyer, who has billions to invest after the unfortunate death of his client in a road accident.
The lawyer got in touch directly with Mr Evans by email, offering to tie up a fast deal that would "benefit us both".
But before the Nigerian could proceed with the final payment, Mr Evans had to transfer him £1 million as a guarantee.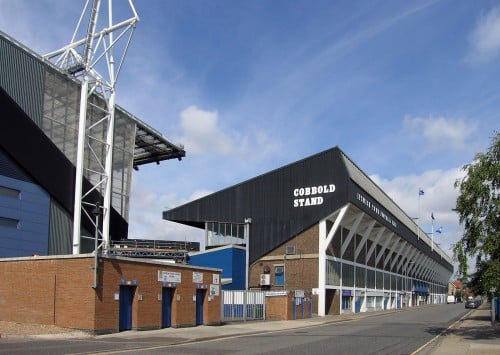 "Marcus paid the money in good faith two weeks ago and sent details of the Ipswich Town bank accounts, but we have not heard from our Nigerian contact since," said club spokesperson Lorraine Fisher, 34.
"We hope the lawyer is okay. He seems to have been very unlucky, what with his rich client dying like that. He kindly got in touch with Marcus by email and offered to invest the £45 million.
"It was only by chance that he heard that Ipswich Town might be for sale. And it was even more of a stroke of luck that Marcus found the email in his personal email spam folder."
The news finally puts to rest rumours that the struggling League One club is being bought out by a US investment fund.
"We had hoped to announce the Nigerian deal this week," said Ms Fisher. "We're just trying to get hold of the lawyer after sending the million quid. We're confident there is no problem."
Don't be a mug – buy one of these
The Suffolk Gazette mugs make ideal gifts or are perfect for your own kitchen. Browse the many collections at DirtyOldGoat.com or buy direct from the images below…