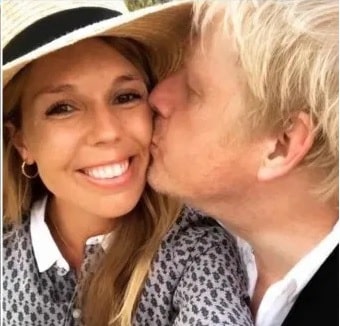 Prime Minister Boris Johnson failed to negotiate a withdrawal agreement with Carrie Symonds, it has emerged.
He had hoped to agree on an amicable withdrawal but ran out of time in what is being described as the real hard Brexit.
While some claim Mr Johnson has f@cked the whole country, it's blonde-haired Carrie who is now pregnant.
The EU may have seen the back of the PM, but Carrie is now lumbered with him after the pair announced their engagement yesterday.
Political commentator Lorraine Fisher, 34, said: "The withdrawal agreement simply never materialised.
"Now Downing Street will have to get used to the sound of wailing, burping and tantrums.
"And that's just from Boris."