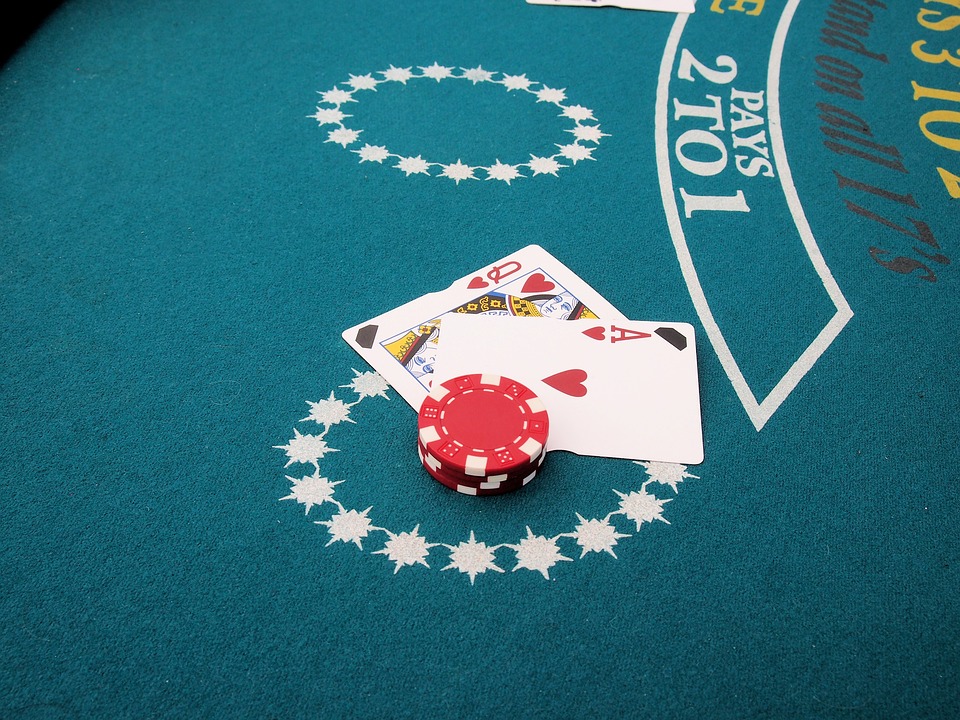 Sometimes it's hard to decide what games to play when visiting a casino. For beginners, it's important to know that table games are usually the best choice for them. Together with slots, they are the most popular games in casinos.
Let's examine why exactly that is so, and what makes table games and slots the best choice for you.
Blackjack
Blackjack is a relatively simple card game. It has very few rules, so it will be easy for you to learn to play it. On the other hand, unlike some other table games, playing blackjack requires some strategic thinking. You will have to make a decision every single hand.
But the odds of winning at blackjack are pretty good. Your only worry is the dealer. Other people who play at the same time as you, are also trying to beat the dealer, so you won't be playing against them. You aim to beat the dealer to a hand of 21 without going bust. This means that the winner is the person whose hand comes closest to 21 without going over it.
Even though it is certainly better for you to study blackjack strategic playing, ultimately the dealer relies on luck as much as you do. In most places, the advantage the dealer will have is around one percent.
Craps
The table game that has the best odds after blackjack is craps. This is an original US game that is becoming more and more popular in Europe. For some beginners, the game can seem tough and intimidating, but that's just a superficial impression: in actuality, the game offers you one of the best chances of winning in a casino.
The game has two stages and around 20 players can play a single game. The players roll the dice and determine the winner. One player is the "shooter" rolling the dice, and others make bets on the result of a roll. On the first roll, the "shooter" wins on a seven or an eleven. If he gets any other number, that becomes the "point" and the "shooter" needs to hit it before rolling a seven to win. House advantage for craps is usually around 2-17%.
Slots
Slots are synonymous for casinos as much as table games are, you simply can't skip them. This is true not only for land-based casinos – when you visit any online casino you will find tons of slot games there as well, and they come not only with great designs but with different features, promotion offers, and bonuses, and other advantages for the players.
Why do people love slots so much? Well, simply put, they are super exciting. They allow you to win big, even extremely big if you play progressive slots. Another advantage is their huge variety you will encounter both in land-based and online casinos.
But be careful, the chances of winning vary greatly from game to game. That's why it is important to check the odds for each machine before start playing it.
Roulette
Roulette is one of the oldest table games, and it's still very popular. It is a social game, with many people standing around the wheel, attracted by its excitement. It is also one of the easiest games to learn, making it perfect for amateurs and beginners.
Simply put, roulette is a wheel with 38 numbers on it. The number 0 (in US casinos also 00) is green and numbers 1 – 36 are either red or black. The roulette dealer, called croupier, spins the wheel and a ball stops on one of the numbers. The simplest way to place a bet is on whether the ball will fall on a black or red field. You can also bet on specific numbers or ranges of numbers.
In the classic European roulette, there is only one zero and, as we mentioned, the US version has the second zero field (00). This means that in the first case the house advantage is 2.70% and in the case of the American roulette, it is 5.26%. In some online casinos, even a no-zero roulette is available.
Baccarat
Baccarat is a table game that comes from France, but now it is incredibly popular in Asia, and in Macau in particular. Although some claim that it was introduced to France from Italy in the 15th century.
This is a more traditional card game with a player's hand and a dealer's hand. You can choose to place a bet on either. The aim is to determine whose hand will be closer to the value of nine. You can also bet on a tie result.
This is a game that attracts high rollers, and baccarat tables have extremely high limits.
In conclusion
You should determine which table game or slot machine is the best choice for you based on the qualities of a particular game, your own preferences, and the odds of winning that come with it.
We made a list of some of the best choices you can make. Each of them comes with some specifics: some are better suited for those looking for excitement, some are for strategic players, some for those looking for the best possible odds of winning, and some are for those looking for pure fun.
Hopefully, this list will help you make the best choice for yourself.