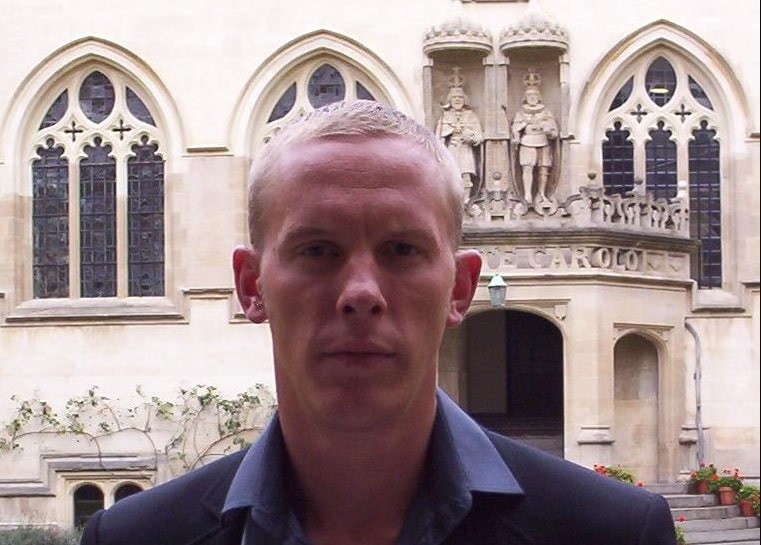 Alastair Stewart, the long-standing newsreader who was forced to quit after quoting Shakespeare to a black man on Twitter, is to be replaced by Laurence Fox, ITN has announced.
Mr Fox, famed for his white-privileged background and forthright approach to Woke Britain, will begin reading the news next week.
A Twitter user was so shocked that Mr Stewart quoted a Shakespeare line to him including the words "an angry ape" that he played the racism card, even though the veteran newsreader had previously quoted the same innocent line to a white person.
Mr Stewart, 67, was forced to end his 40-year broadcasting career as a result.
To ensure there is no repeat of this disgraceful behaviour, ITN bosses are playing it safe with Mr Stewart's replacement.
News insider Lorraine Fisher, 34, revealed: "We have approached Laurence Fox to become our new newsreader.
"He is a man who is well-loved by all sections of our culturally diverse society. What could possibly go wrong?"
Mr Fox, 41, who stars in Lewis, raised eyebrows on Question Time recently when he was accused by a furious member of the audience of being a privileged white, middle-class male who could not possibly understand anything.
Mr Fox has since become a poster boy of the anti-woke brigade.
Unfortunately for ITN bosses, he is already showing sympathy to Mr Stewart on Twitter…