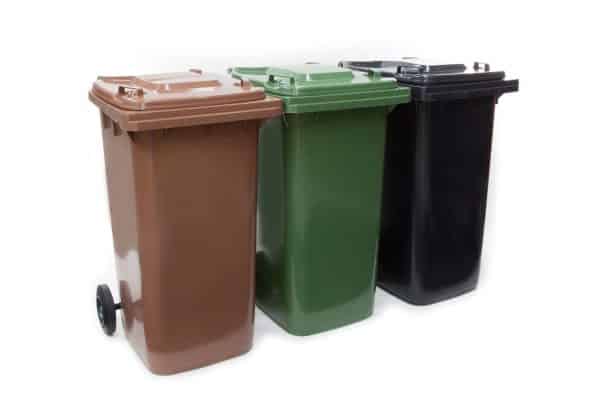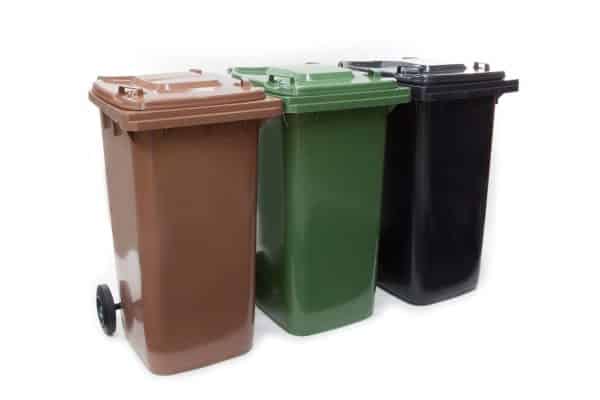 A rebellious Suffolk woman has shocked neighbours by putting the bins out, which according to Prime Minister Theresa May is a "boys' job".
Mrs Vera Brooks, of Combs, sneaked out under cover of darkness, clutching the heavy bin bag, then pushed the wheelie bin to the kerb ready for the big dustbin boys to collect next morning.
[AdSense-A]
But the racket of the rolling wheelie bin alerted a neighbour, who saw the act take place.
Freddie Clark told the Suffolk Gazette: "We always suspected that family of being a bit funny. I once went round and saw her husband doing the ironing. And there is a rumour in the village that they have a son who's a nurse and a daughter who's a fireman.
"Everyone knows there are girls' jobs and boys' jobs and you expect people to stick to it. I thought it was bad enough when we got a woman prime minister again. There are no standards anymore."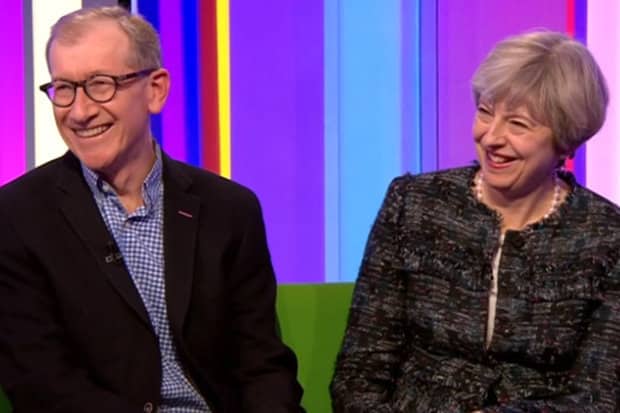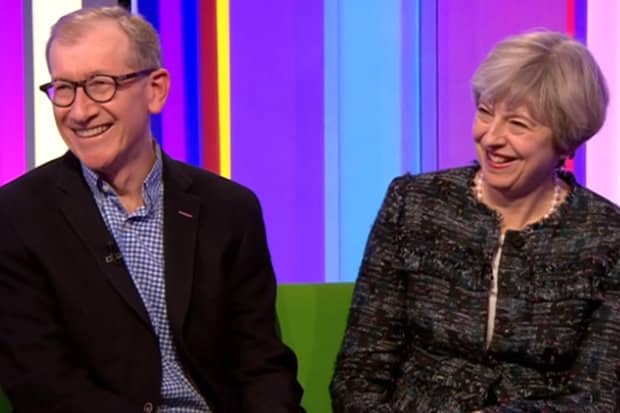 Rubbish conversation: Theresa and Philip May on the One Show
Mrs May and her husband Philip appeared on the BBC's One Show sofa last night. Asked if he had much of a say at home, the Prime Minister's husband said: "I get to decide when I take the bins out, not if I take the bins out."
The PM then added: "There's boy jobs and girl jobs."
[AdSense-B]
But Suffolk's Mrs Brooks refuses to play along with the Prime Minister, and seems insistent on doing the bins again one day.
She refused to answer further questions when our reporter called at her house, but shouted through the door: "Go away. I've got to mend a fuse."
If the Prime Minister is re-elected, she is expected to draw up new laws about gender-specific jobs, like Fox Hunt Master and lap dancer.
Join our witty Suffolk Gazette Facebook page community.