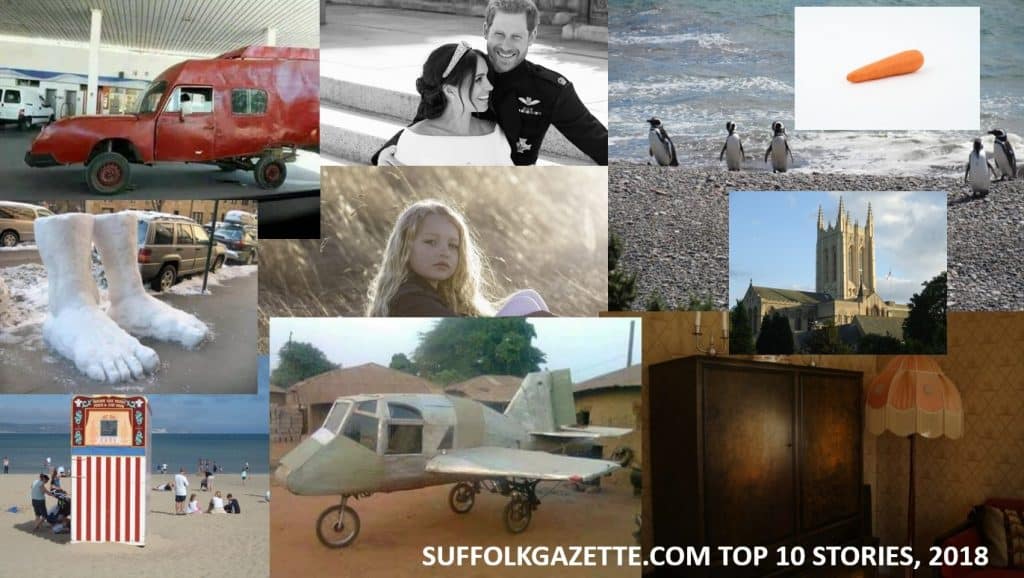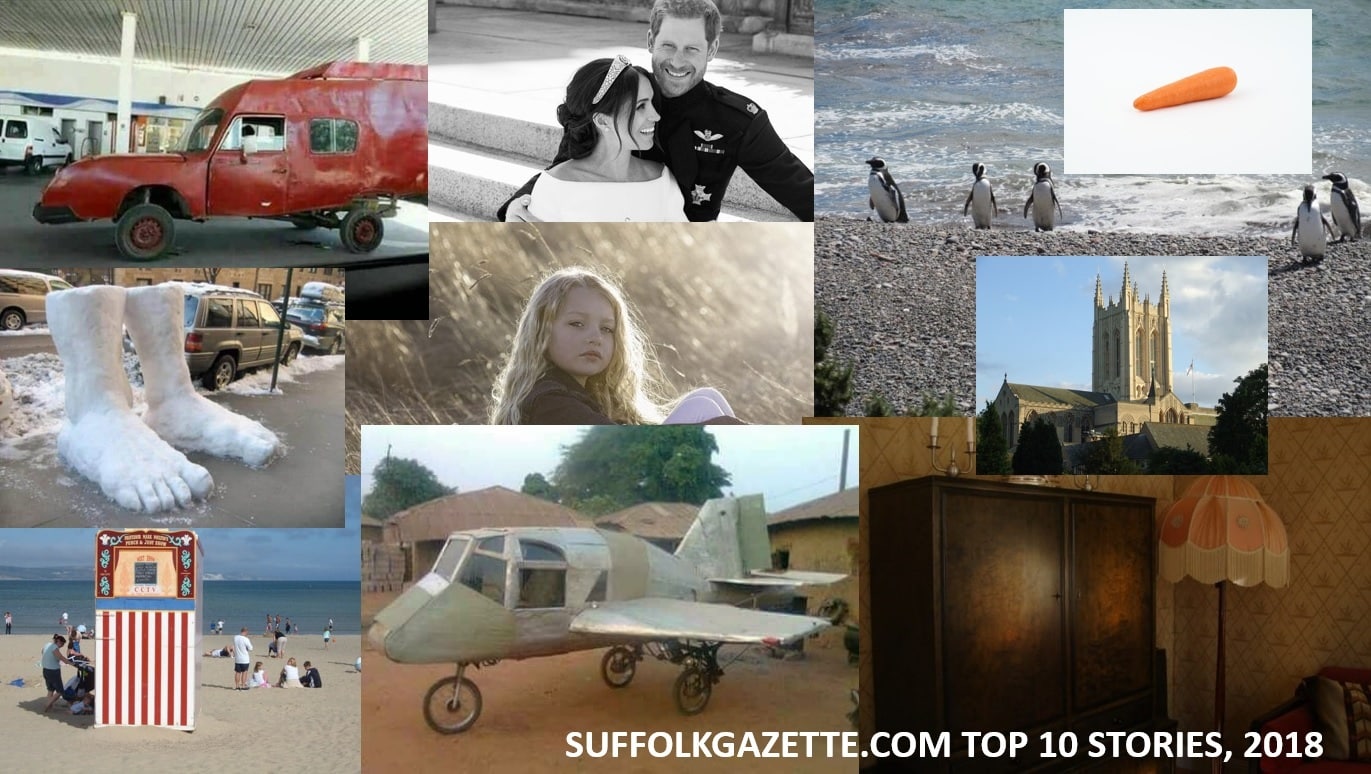 By The Editor
It's been a tumultuous year for news, with huge stories breaking worldwide. Strangely, many of them centred on Suffolk and its grubby neighbour, Norfolk.
As we head into Christmas, it's the perfect time to reflect on the top 10 stories from the Suffolk Gazette in 2018, based on the number of people who read them.
So, how many of these extraordinary stories, in reverse order, do you remember?

10. SEAFRONT HORROR AS MAN BEATS UP WIFE, BABY AND POLICEMAN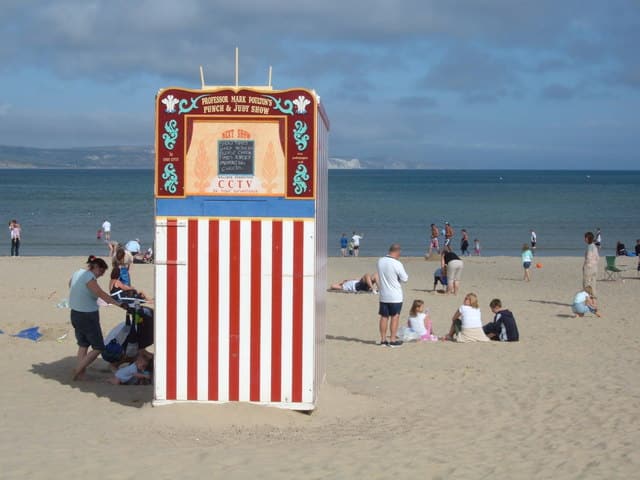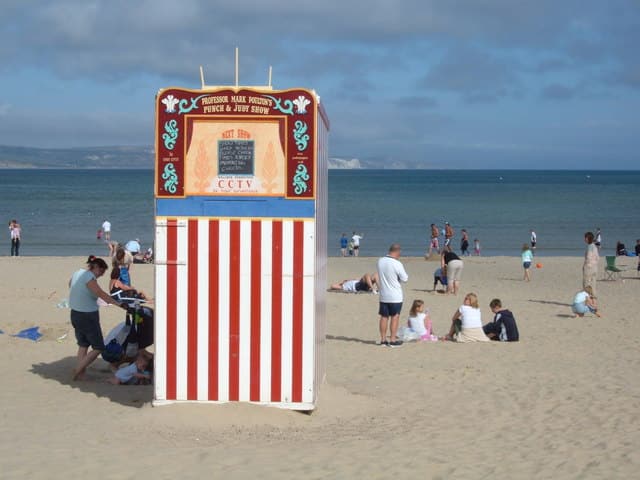 There was drama on Felixstowe beach when a domestic row turned to violence, with a man beating his wife, baby and policeman with a stick.
The man left the scene, but our crime reporter Hugh Dunnett revealed police expected him to return every day for the rest of the summer.


9. SUFFOLK WARNED TO EXPECT TWO FEET OF SNOW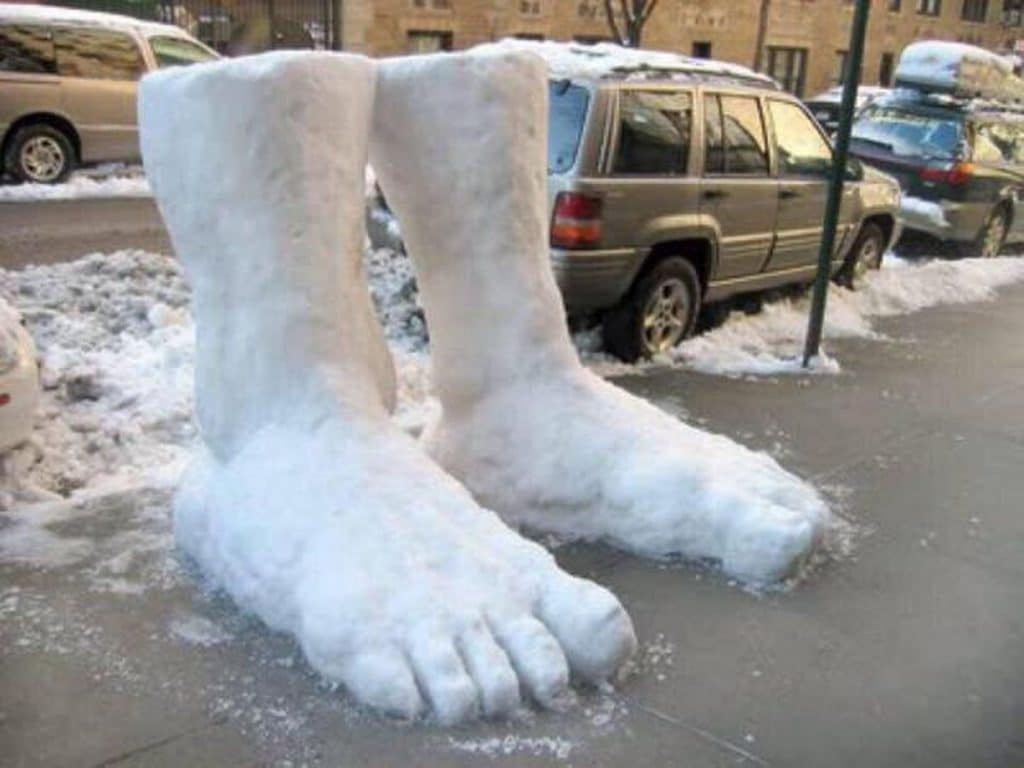 Britain was gripped by icy blasts from the Beast From the East at the start of 2018, and Suffolk was warned to expect two feet of snow.
Residents were urged to take precautions, such as walking around them rather than bumping into them.


8. WORLD HIDE AND SEEK CHAMPION FOUND DEAD IN WARDROBE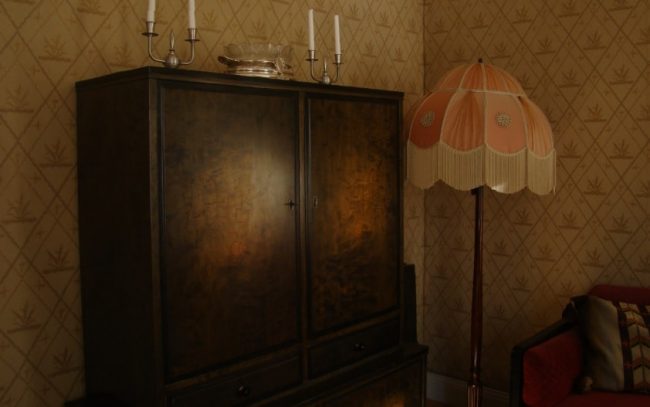 There was sad sporting news in September when the Suffolk Gazette revealed that world hide and seek champion Darren Hayes had been found dead in a wardrobe.
Police said Darren was training for the next championships but he was so good his family had been unable to find him.


7. QUEEN GIVES FRAMLINGHAM CASTLE TO HARRY AND MEGHAN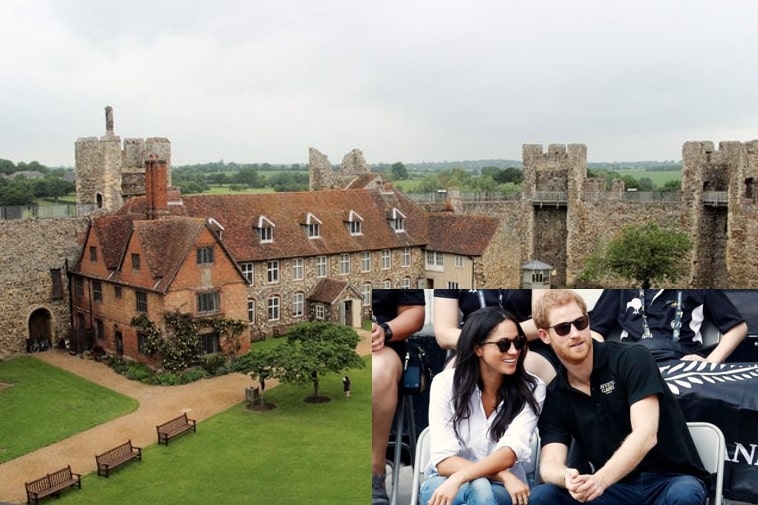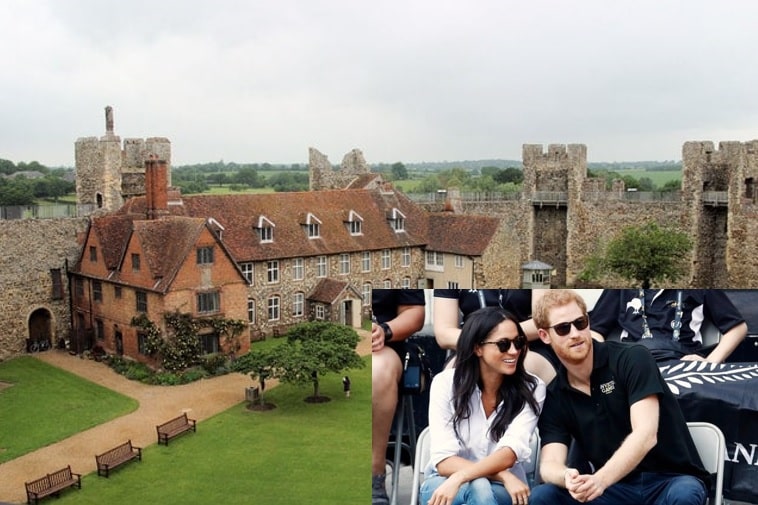 As the nation rejoiced over the summer Royal wedding, we revealed how the Queen had given Framlingham castle to Prince Harry and his new bride Meghan as a wedding present.
The happy couple were due to move in before the end of the year (Editor's note: why are they not there yet?).


6. NORFOLK-BUILT FIGHTER JET DISAPPOINTS DEFENCE CHIEFS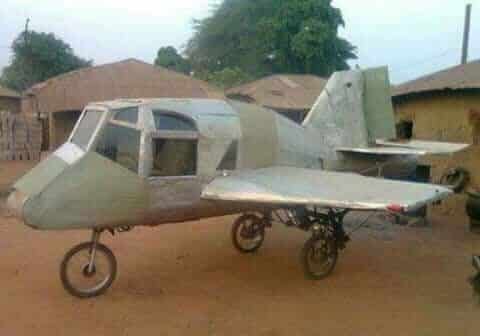 A hard-hitting exclusive in January, written by our award-winning defence editor Doug Trench, revealed overwhelming disappointment in the latest RAF fighter jet to be built in Norfolk.
Colmans BAE spent four years developing Gentle Breeze – a fighter it insisted would rival the globally-acclaimed Eurofighter Typhoon.


5. WOMAN DANCED NAKED THROUGH VILLAGE WITH CARROT BETWEEN BUTTOCKS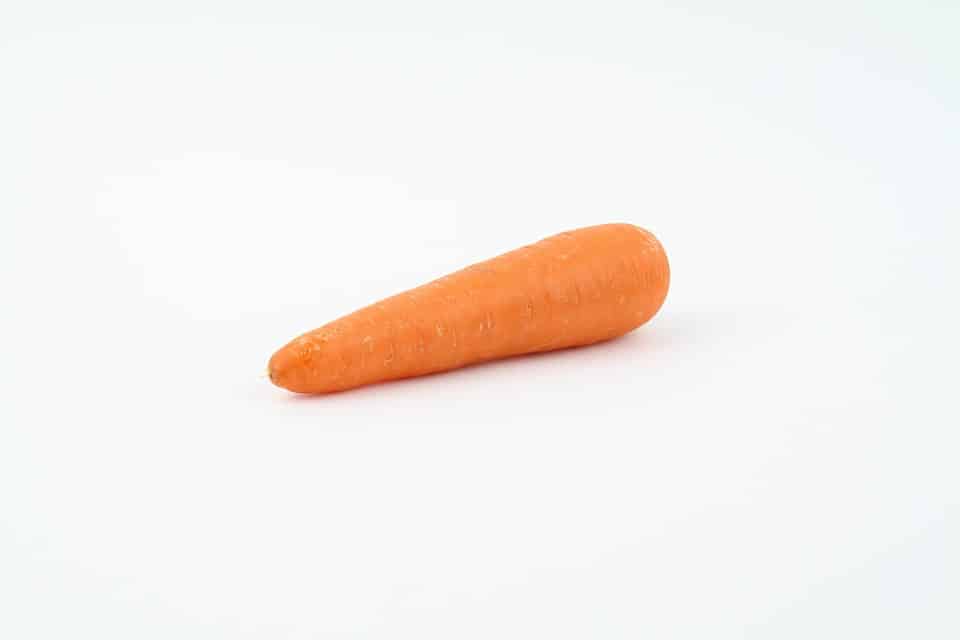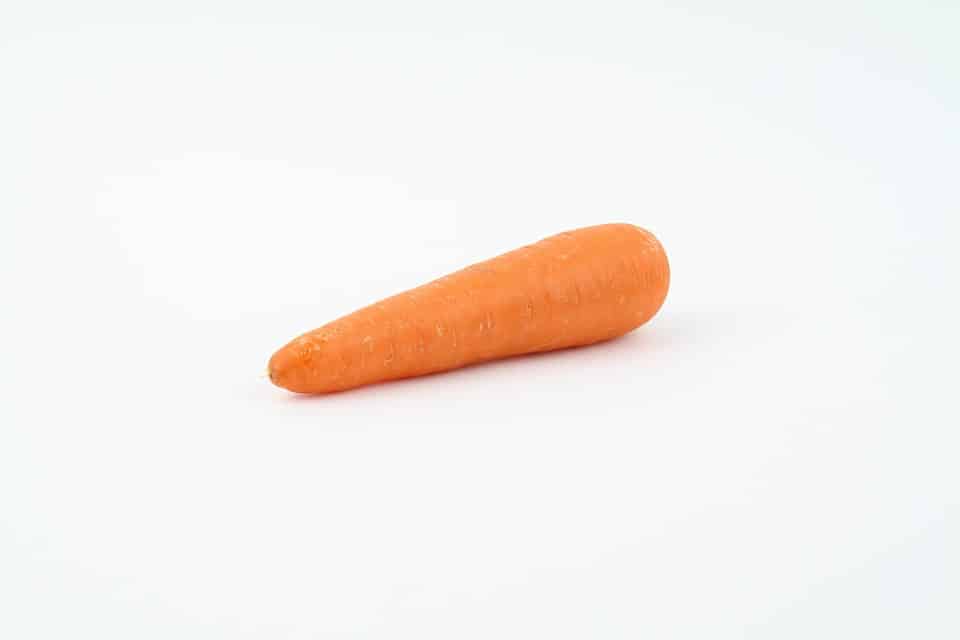 Extraordinary news from earlier in December shows just how weird life in rural Suffolk can be. We revealed how a bored woman danced naked through her village with a carrot clenched between her buttocks.
Lorraine Fisher, 34, said she was hoping to bring a little excitement to dull village life. but police were less than impressed when the wife of local vicar The Rev Evan Elpuss rang to complain.


4. SUFFOLK CATHEDRAL LAUNCHES RUSSIAN TOURIST CAMPAIGN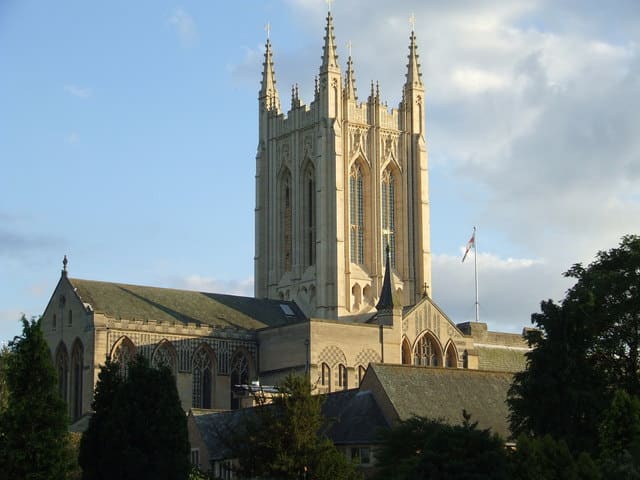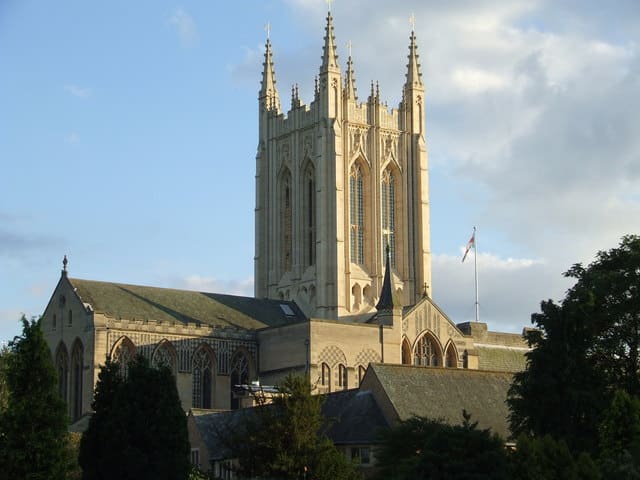 After two Russian men accused of being the Salisbury novichok murderers said they were only in the city to view the lovely cathedral, St Edmundsbury Cathedral in Suffolk saw a marketing opportunity.
It launched a sales campaign in Russia to attract visitors who were clearly, and unexpectedly, interested in British cathedrals.
Neil Cushion, from the cathedral's marketing team, said: "There is a big market for pairs of burly men who look like they should be nightclub bouncers, coming to the UK, staying in a low-profile east London hotel, and visiting a cathedral before flying home the same day."


3. FIVE PENGUINS SET UP HOME ON FELIXSTOWE BEACH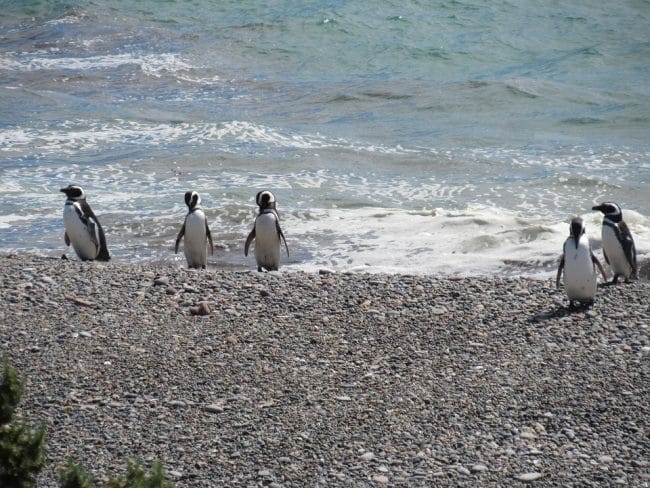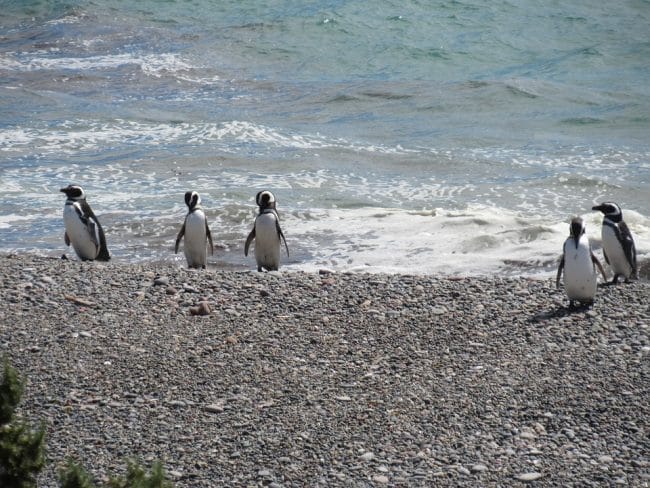 This heart-warming story about five penguins stowing away on a container ship from the Falklands and jumping off at Felixstowe got the Suffolk Gazette into lots of trouble.
We said they had set up home near the Spa Pavilion, prompting hundreds of gullible families to drive to the coast to try and find them. It got so bad that the local coastguard had to put out a statement saying the story was not true and to keep away from the beach in the windy conditions!


2. FIRST POST-BREXIT BRITISH CAR ROLLS OFF THE PRODUCTION LINE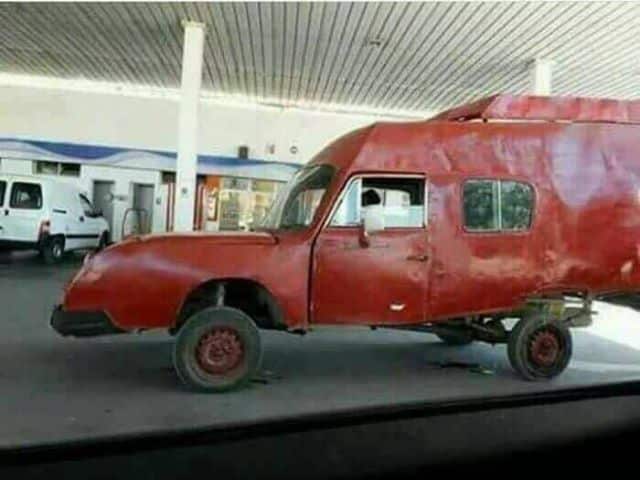 Although the Suffolk Gazette has tried to steer clear of divisive Brexit news (other satirical news sites write about it every day in a desperate shower of click bait), this story did slip through the editorial net.
Delighted motor industry bosses were thrilled with the launch of the gleaming red family car, named the Fiesta Farage.


1. GIRL, 9, DISAPPEARS USING CREAM THAT MAKES YOU 10 YEARS YOUNGER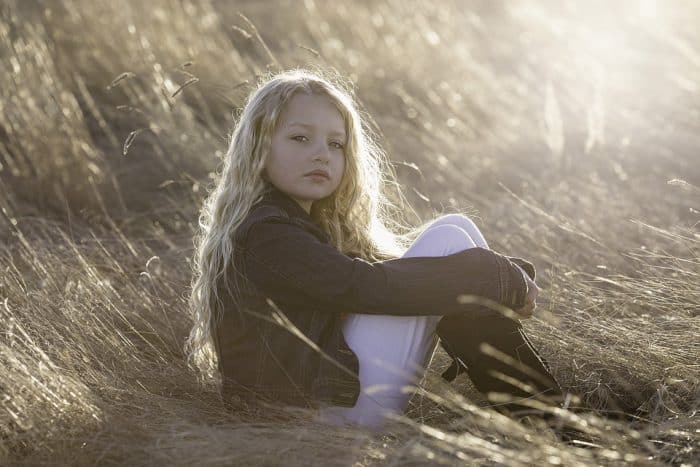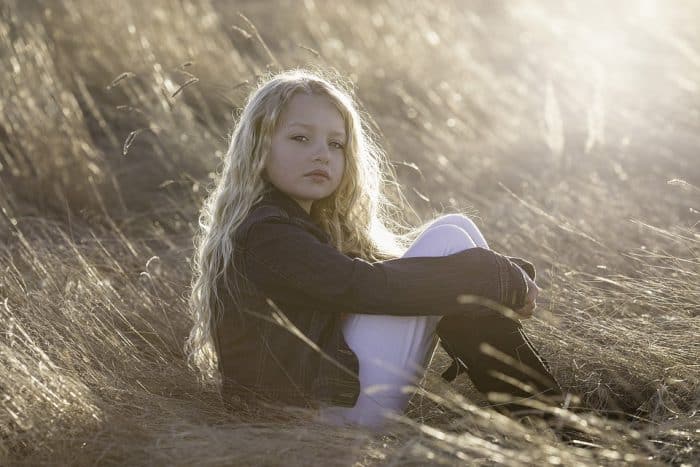 And here it is, the top 2018 story from the Suffolk Gazette.
The article about a nine-year-old girl vanishing after using cream that promises to make you ten years younger was only published last month but has already been read by half a million people.
Police have asked everyone to keep an eye out for Lilly Fisher whose mum Lorraine, 34, is sick with worry.


So, that's it for another year. Thanks, as ever, for reading, I hope you got a few laughs along the way, brightening up an otherwise awful year on the news front.
Have a Merry Christmas, and did you know you can show your appreciation of the Suffolk Gazette by buying the thirsty editor a beer?