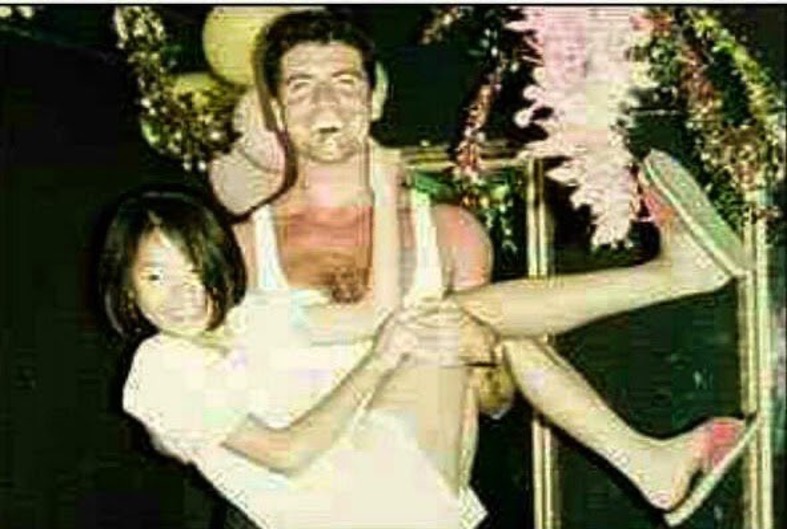 Britain's Got Talent presenter Simon Cowell has taken his talent-spotting adventures to a whole new level.
In a brash move typical of the smug showbiz impresario,.Simon Cowell flew all the way to Thailand in search of the next big thing in pop music. However, his bold methods have raised a few eyebrows and left the people of Thailand.(Thai people or Thais) scratching their heads.
So Macho
During an audition in a bustling market square in Bangkok,.monobrowed Cowell stumbled upon a young, unsuspecting female pop singer whose whiny voice mesmerized him. Without a second thought, the renowned talent judge.literally scooped her up in his arms and whisked her away back to the United Kingdom, leaving the audience, and the girl's parents in a state of utter confusion.
Simon Got Talent
Eyewitnesses described the scene as surreal, with Cowell strutting triumphantly, carrying the bewildered singer like a prize-winning trophy. Rumors swirled that the whole incident might have been an elaborate publicity stunt,.but Cowell insisted that his behaviour was normal for a music industry executive.
Papaya Pop Princess
Now settled in the UK, the singer, stage name, Jasmine Jingle, has embarked on a whirlwind journey into the world of pop stardom. Cowell has spared no expense, creating a lavish Asian-themed recording studio in his backyard and enlisting a team of industry professionals to groom (ahem) the young artist.
While some may view this escapade as an eccentric quest for talent, others question the ethics of plucking the 'Bangkok Belle' from her homeland without any regard for cultural sensitivities or immigration control.
Jasmine Jingle's debut single 'Carried Away' is released on Psychopath Records early next year.