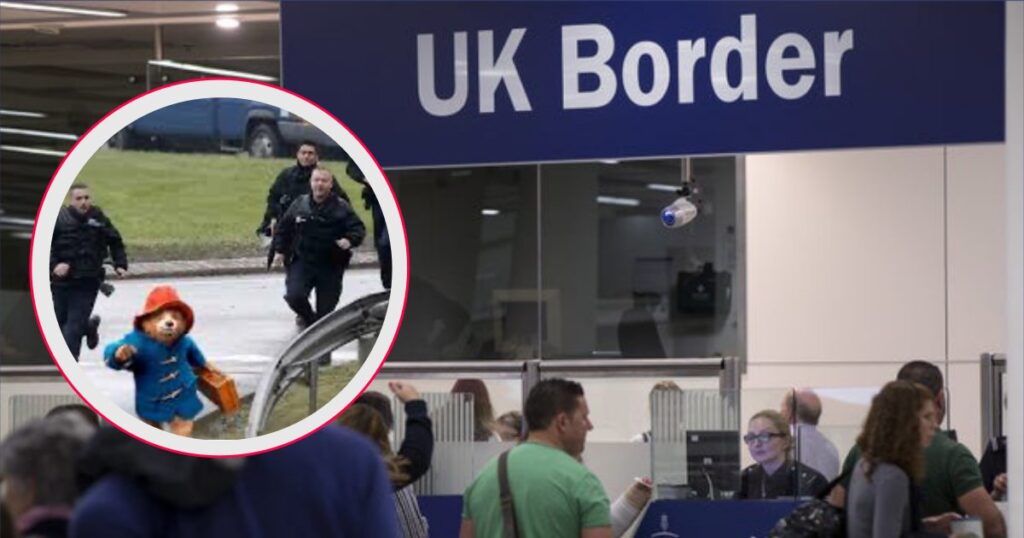 The UK border force today confirmed that Paddington Bear is to be removed to Rwanda on the next deportation flight which is scheduled to take place sometime in October.
The controversial move that will shock millions of adoring children, appears to signal a hardening of the government's borders and immigration policy under new P.M. Liz Truss.  
Cute Duffle Coat Not Enough
Asked for clarification, an official told the Suffolk Gazette "Although it has formed the basis of numerous asylum claims in the past, being lovable and wearing a cute duffle coat, does not qualify one to remain indefinitely in the United Kingdom. Unfortunately, with neither sufficient family ties, the right to work or study, nor the means to finance his stay for the period in question, Mr. Bear's asylum claim simply does not meet our rigorous immigration and asylum requirements."
Peruvian National
It is believed that the celebrity bear, star of two biopics, T.V. shows, numerous bestselling short stories, and a confidant of the late Queen Elizabeth II, has been living illegally in the UK for sixty-six years since arriving on Christmas eve, 1956. Bear – real name 'Pastuso' is originally from darkest Peru, where it is thought he lived with an aunt and uncle. After the relatives decided to move into a home for retired bears in Lima, Pastuto found himself homeless and without work. It is believed that the Peruvian national found his way to Britain in a lifeboat which was escorted to Dover, Kent by the French navy.
Gullible Middle-Class
After boarding an HGV in Dover, the dangerous, illegal mammal, made his way to London's Paddington Station where he slept rough for a couple of days before attempting to reach London's wider immigrant bear community. After allegedly disposing of his passport and assuming the name 'Paddington', the homeless foreigner duped a gullible middle-class passer-by, a Mr. Brown, from Notting Hill, London into allowing him to stay with his family 'for a few days.'
Border-Busting-Bear
Speaking on behalf of the grizzly border-buster (scientific name: Ursus arctos), a spokesperson for unscrupulous law firm Mission De Ragga said "We will be fighting the deportation tooth and nail. Not only was Paddington accepted into the U.K. by none other than H.R.H. Queen Elizabeth, but he has proved to be an asset to the country culturally and via his sizeable tax contributions.
It is also the case that our client is very likely to be at risk of torture in Rwanda due to his well-publicized views on LGBT (Lesbian, Gay, Bear, Trans) and same-sex marriage. Also, Mr. Bear is suffering from post-traumatic stress disorder caused by the anxiety of these events, and, he has a cold. We are confident that UK immigration will see sense and reverse its decision – regardless of the facts of the case."
Tell Them About The Honey
'Paddington' is famous for his liking of marmalade sandwiches, a preference he shared with the late queen. Regrettably, Rwanda is not known for its marmalade but it is a producer of honey – the sugary treat most associated with other celebrity bears such as Winnie the Pooh, Rupert the Bear, and Honey Monster.