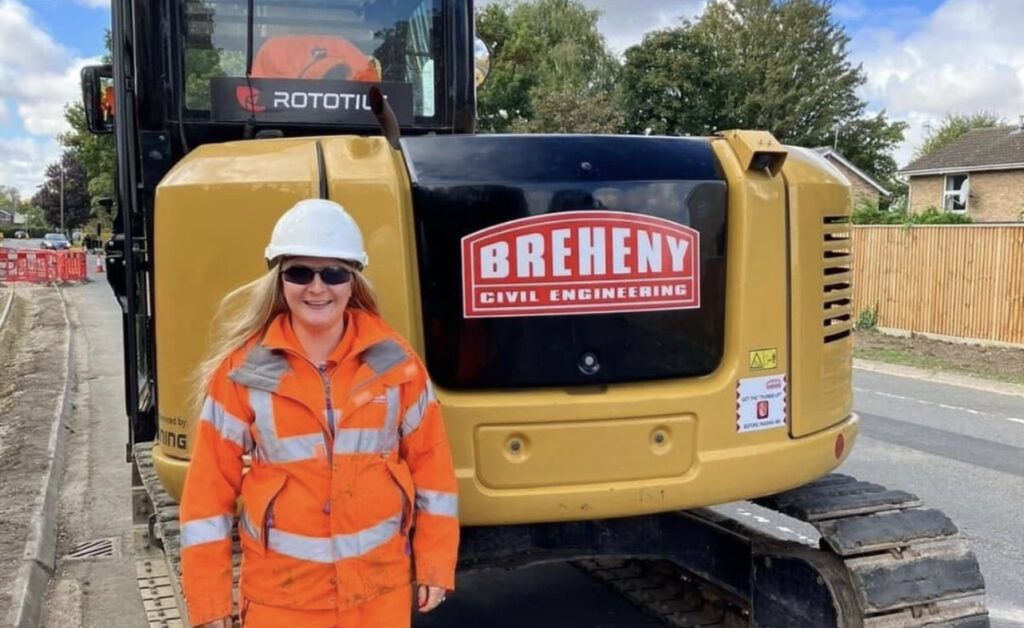 A 14-year-old girl from Bramfield has been named the best digger driver in the country – beating her nan and sister to the crown.
Schoolgirl, Nicola Griffiths saw off her rivals at the HSB hire and plant Monster Digger competition to pick up the £7,500 top prize. That's enough to buy 625 copies of Harry Styles' new album or 83 pairs of Nike Air Max 90 trainers.
Martha, my dear
The pretty but pudgy teen, was up against 60 other competitors, including her nan, Martha, who finished second, and her older sister Joanne who came last having been rushed to hospital with a suspected squashed leg.
The digger driver competition involved various skills tests such as breakdancing to jazz-funk music from the early 80s while controlling a 21-tonne excavator.
Griffiths the younger said: "All three of us Griffiths' are nutters so none of us knew what was likely to happen. I never dreamt I would win. Apart from what I learned in Bulgaria, nan taught me everything I know about digging so I don't think I could have done it without her. She is the real winner in my digger's eyes."
Kidnapped former stripper forced to lay in Bulgaria
Hannah, who started out as a bacon-stripper at a local pig farm. First became interested in construction and digging when she was kidnapped by an eastern European human-trafficking gang and forced to work laying roads in the Bulgarian region of Dobrich.
After eventually escaping the gang in her digger, and driving it back to the UK, the talented digger driver arrived at a random construction site somewhere in Suffolk. After tidying herself up a bit, she was offered a job on the spot and began digging just the way the Bulgarians had shown (forced) her to do. It was during this period of her career that Hannah perfected the diggering skills that carried her to victory in the Monster Digger tournament.
Fame to pursue
Asked by this reporter whether she would continue in construction, or instead use her newfound fame to pursue a career on TV, perhaps on Love Island, the rosy-cheeked digging champ replied "I'll stick with digging, thank you very much. Those Love Island lot are just a bunch of desperate, talentless, sell-out tins of beans aren't they? Digging is the love of my life!"
Aaaaw. Good on you Nicola Griffiths!