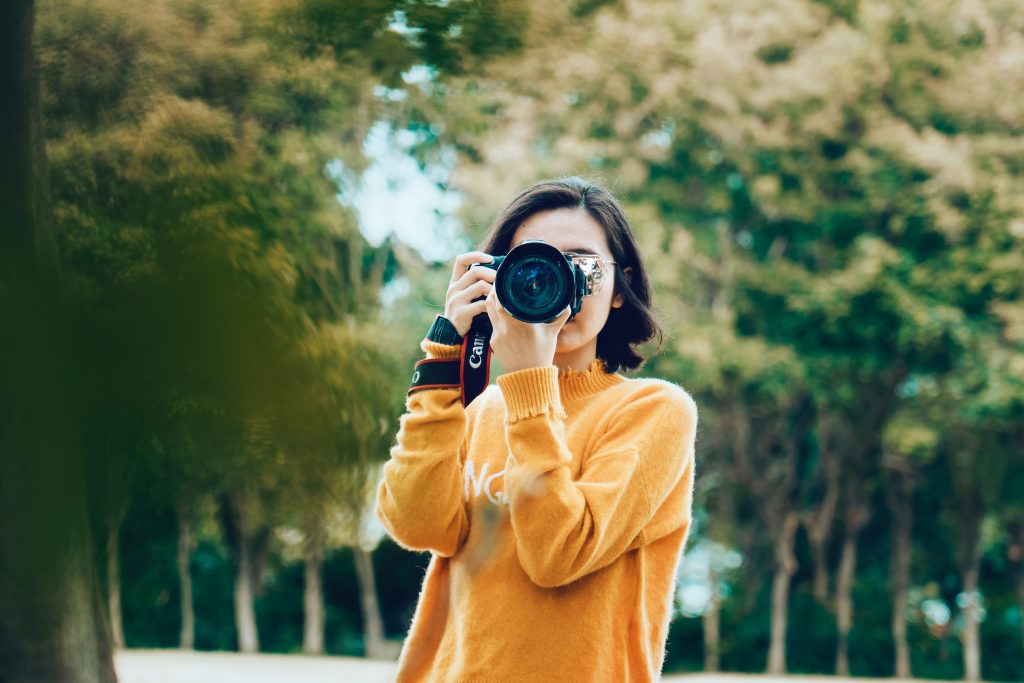 Many people enjoy being behind a camera lens capturing every moment. While billions of people upload their photos to social media to share with loved ones purely for pleasure, others can make some real cash out of taking photos.
For those who are after a lucrative career that comes with flexible hours, a sense of freedom, and no two days being the same, launching a photography business may be the answer. This field is highly competitive, so aspiring photographers will need to do everything they can to stand out from the crowd. To have the best chance of success in this field, here are some steps to take before setting up a photography startup.
Pick a speciality
The photography sector is incredibly broad. There are all kinds of genres and specialities that photographers need to learn about before going any further. For those who regard themselves as a hobby photographer, it's likely thought has already been given into what photography specialties to step into. Carving out a niche instantly separates photographers from the rest.
There are various areas to go into, such as property photography, sports photography, photojournalism, and weddings. Each of these niches can prove highly lucrative. After establishing a niche, this can help to develop a brand, business reputation, and draw clients into the business.
Create a business plan
After choosing a photography niche, the next step is to create a business plan. This is the most important document photographers need to produce before going any further. A business plan outlines the A-Z of the company. This should include goals, timelines, financial forecasts, and a mission statement. For those new to the photography scene, it may be wise to enlist the help of an existing business owner. They will have the knowledge and expertise of what must be included in a business plan.
A business plan should also outline every expense, a game plan, and what will make the photography business profitable. This plan doesn't need to be thorough at first. Having the basics written down can help in launching a successful business. If any adjustments need to be made, this can be done at any step later down the line.
Build a portfolio
If there is one thing that will make up a large chunk of the website content, it's a photography portfolio. For those that have a thin collection of previous work, it's time to venture out into the world and build a portfolio. After carving out a niche, any images that are put onto the website must be related to a particular specialism and interest. To gain momentum and create a good body of work, a lot of these projects may be done for exposure, rather than cash.
When clients land on the page, they'll need to be impressed from the get-go. Just try not to spam the website and blog with too many photos. It will take time to sift through each photo to decide what's worth going on the page and what should be left off. Understandably, all these photos can take up a lot of room on a laptop. To condense them down, there is the option to convert jpgs to pdfs. This will instantly free up room and make it much easier to organise documents and stay in control.
Calculate costs
Operating a photography business isn't going to be cheap. There are all kinds of costs entrepreneurs must bear in mind before the business goes live. While many people may have money in the bank to foot the bill for launching a startup, others need to look down other routes to acquire funding.
Outlining the finances involved in setting up a business will ensure no stone is left unturned. Unfortunately, many business heads in the past have lost track of how much money they've put into their operation, to find themselves in mountains of debt before the company even goes live. To stop this from happening, calculating every cost, and noting them down will avoid such a scenario and keep everything on track.
Purchase high-quality photography gear
For photography enthusiasts who believe an iPhone camera will do the job of taking professional photos, it's time to go back to the drawing board. To attract clients and keep them onboard, photography business owners need to invest in the latest tech and gear. While it may cost a fortune, one must think about the long-term benefits, rather than concentrating too much on the initial price tag.
There are several options to pick from regarding funding for a photography business. Some people ask friends and family for cash to put into the company, whereas others take out business loans from a bank. Another option is to find an investor who is passionate about photography and will foot the bill. Make sure to look at each of these options before making the next step.
Establish an online presence
For clients to hop on board with a photography business, entrepreneurs must make their presence known online. When factoring in how many people use social media platforms like Facebook, it makes sense to create a business platform on this giant. Doing so can make it easier to connect with clients and help them find out more about the company and what services are available.
In addition to using social media, it makes sense to launch a professional business website. This should be easy to navigate, feature contact information and explain the company as a whole. For those who enjoy writing and want to talk about the behind the scenes of the business, setting up a blog is a no-brainer. It may be wise to hire a freelance writer to create content for the blog. Just make sure there is enough time dedicated to creating an online presence. Without it, professional photographers will have a hard time attracting clients and interest.
Keep learning
In the photography world, there is always something new to learn. With new cameras, tripods, and editing software always coming onto the market, it's a professional photographer's responsibility to keep on top of the latest trends and use the best equipment on the market. Learning new things can be excellent for building skills, which in turn can draw in more clients and get people talking about the brand.
There are other ways professional photographers can brush up their knowledge. This can be done by reading blogs, joining online communities, and learning from others in the field. Before becoming a business owner, it may make sense to gain some work experience too. Learning from those who have been there and done that can be a real eye-opener. They can share their skills and wisdom which could come in handy when the business gets off the ground. Make sure to ask lots of questions regarding photography and have a pen and notepad handy to make notes which can be referred back to.
Running a photography company means taking on the duty of managing director, freelancer, entrepreneur, and office administrator all rolled into one. Although this may not be the most glamorous or easiest of professions, for those who are committed and dedicated to their craft, following the steps above can help on the journey to launching and maintaining a rewarding career in photography.