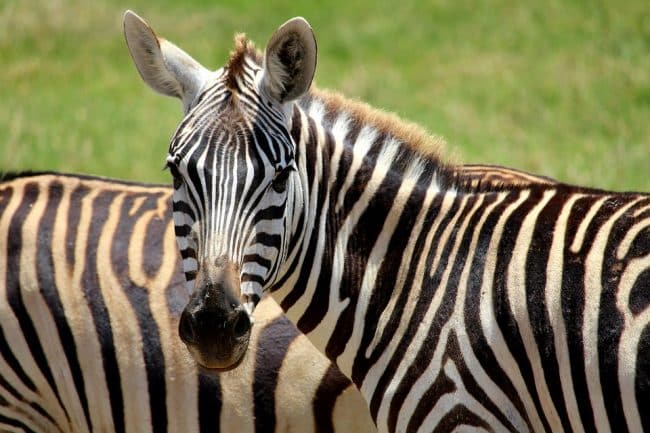 A top Suffolk breeder has created a stunning new black-and-white-striped horse.
Fed up with traditional colours for horses, Larry Piggott, the nephew of Newmarket racing legend Lester Piggott, set about breeding a new colour for equine enthusiasts.
He has spent 17 years pairing black stallions with white mares, then interbreeding the offspring for generations to create the desired striped effect.
Now he is on the fourth generation of black-and-white striped horses, meaning the fetching colour scheme is officially here to stay.
Because the horses are so rare, they will fetch a premium price at auction and make Mr Piggott a fortune.
He has named the horses debras after his wife, Debra.
"The debras not only look good and have a great temperament, but they showing a good turn of speed so could be suitable for the race track," Mr Piggott, 57, who runs stables near Lavenham, explained.
"We've had the same coloured horses in Britain for thousands of years – chestnuts, greys, dappled, white, black – so this is something new and exciting.
"I'm extremely proud to have been behind it."
The British Equestrian Federation is expected to officially endorse the debra in the coming weeks.
"We are visiting Mr Piggott in the coming weeks to confirm his claims. If true, this is a quite remarkable development.
"The paddocks of England could be changed forever."
In unrelated news, Essex police are hunting a daring burglar who made off with two zebras from Colchester Zoo last week.