Starving children in Africa have sent their love and prayers to Britain where parents are struggling to cope with the nationwide KFC shortage.
Thousands of angry mums and dads have complained after KFC restaurants closed owing to 'supply chain' issues.
Now children in the third world, who have not had anything decent to eat in months or even years, have taken to Facebook to send their love and prayers.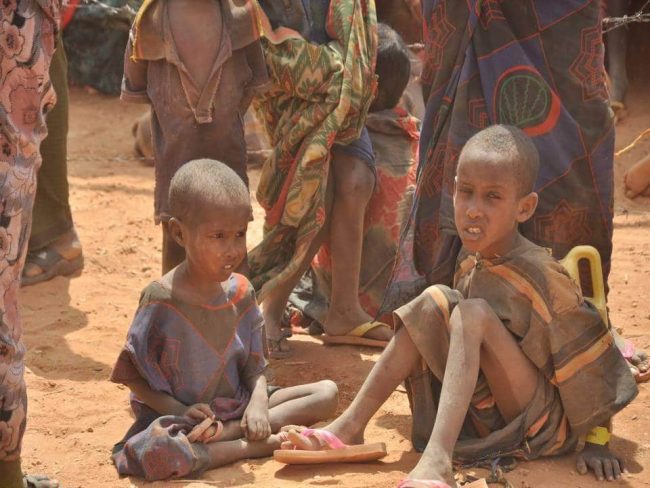 One starving child, Asha from east Africa wrote: "Oh my God, no KFC chicken in Britain? Sending love and prayers. And hugs."
Another nine-year-old who is ravished by famine took to Facebook straight away to change her profile picture to an image of Colonel Sanders, the KFC figurehead.
Salma said: "Changing your profile picture is a brilliant way to show your support for something. We can really make a difference by doing an empty gesture like that.
"These poor children in England, going to their local KFC to stuff their fat, over-indulged faces only to find it is closed.
"We can't imagine such disappointment because KFC is finger lickin' good.
"So am sending love and prayers. Our support should see them through this difficult time."
Parents in Britain are horrified by the food shortage.
Lorraine Fisher, 34 from Ipswich, said on Facebook: "I am fuming. I took the kids for a KFC and by the time we had queued in the car to get to the ordering window they told us they had no chicken.
"It's disgusting. We had to go to Burger King instead and the kids weren't happy."
In other news, millions in the third world face chronic hunger and the threat of famine.