Sport
Norwich City fans alarmed by state of pitch
By
|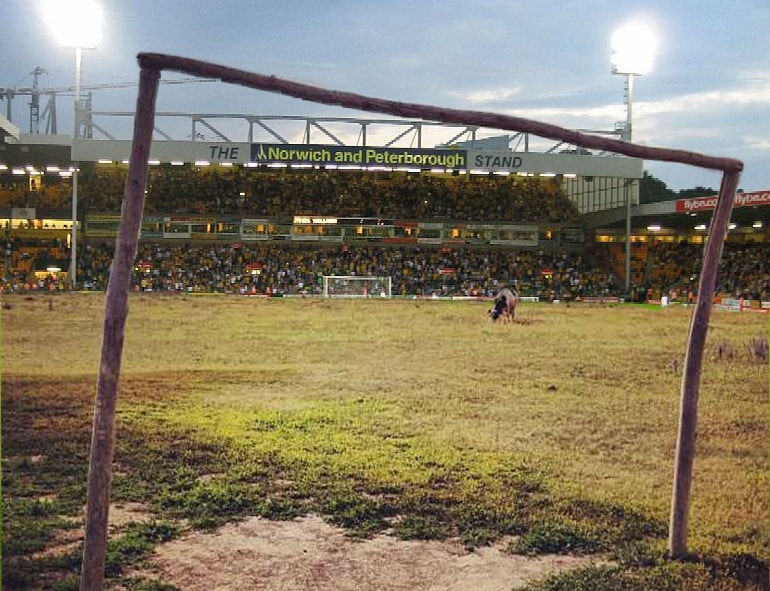 By Ian Bred, Norfolk Correspondent
Norwich City fans are becoming increasingly alarmed by the state of the Carrow Road pitch.
Club chairman Ed Balls slashed budgets following the club's relegation from the Premier League, and the ground staff were first to feel the pinch.
A Canaries insider said: "Mr Balls was eager to please owner Delia Smith, and decided to get rid of most of the funds available to the head groundsman and his team.
"The former Chancellor says grass can grow without needing extra money. He even bought a cow to replace one of the expensive lawn mowers.
"Unfortunately this has resulted in the gradual deterioration of the pitch and facilities, and this is not helping manager Alex Neil and the squad as they try to turn their terrible season around."
Lifelong fan Bubba Spuckler, a smallholder who attends games with his sister and their eight children, said: "My turnip field is in a better condition. What a Balls up."
Please support my running costs by clicking here and buying me a beer!