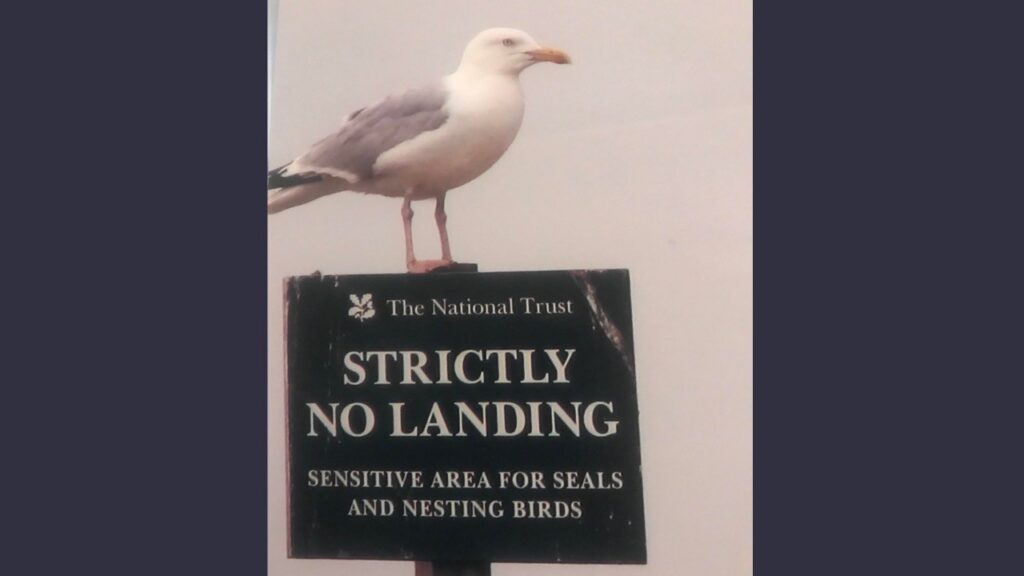 The most notorious Seagull 73 in East Anglia's proud coastal history, gave a clear message to the National Trust.
Subscribers to the SUFFOLK GAZETTE will have previously read about legendary seagull 73.
Through the years, thousands of inhabitants and visitors to the run-down, seaside resort without decent shops, a cinema, or any other appealing nighttime entertainment, will have unwittingly been observed through the keen eyes of '73', as he patrolled its skies and perched majestically atop its telegraph poles and weathered rooftops.
Gull be back
For he is the King of The Wash. He goes where he wants to go, and where few others – Seagull or human – dare. Basically, Seagull 73 doesn't give a f*ck. Think of Sly Stallone's Johnny Rambo in a bad mood mixed with Arnold Schwarzenegger's Terminator on a bad day. If '73' has a conscience, you wouldn't know it – as his salt-encrusted wing brutally whiplashes your face, taking some of your nose-skin with it, as he relieves you of that £3.50 jumbo hot dog you were about to enjoy.
Some Lowestoft holidaymakers swear blind that they have heard an insouciant '73' squawk 'F*ck off' to them in Pidgin/Gull English as they passed beneath his perch of the day.
Own gull
So you can imagine the condition in which '73' left a sign, newly-erected by the National Trust, declaring that 'landing should not, under any circumstances, take place in the vicinity.'
Less shit adorns Admiral Nelson's lofty sandstone bicorne.