EXCLUSIVE
By Bernie Legg, Cycling Correspondent
Drivers who complain about "ignorant" cyclists hogging the road were today celebrating Team GB's brilliant Olympic success in the cycling.
Suffolk motorist Graham Dingle regularly moans about riders sharing his tarmac, and claims those on two wheels trying to improve their fitness and wellbeing are "a menace, a liability and they don't even pay road tax".
[AdSense-A]

But this week Mr Dingle, 56, was trying to impress work colleagues with his cycling knowledge, describing how Laura Trott was crushing the omnium event, and how delighted he was that Mark Cavendish had finally achieved his dream of winning an Olympic medal.
"It really makes you proud to be British," he said. "These men and women are showing total commitment to their sport of cycling, and years of hard training is paying off.
"We've won four gold medals in cycling alone. Hopefully all these Olympic medals will encourage more people to get out into the fresh air and take up the sport."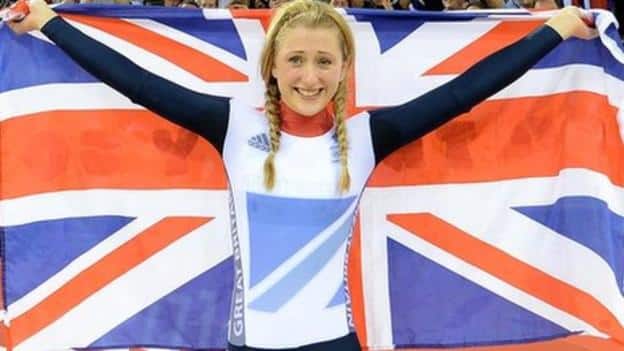 Hot to Trott: Drivers are happy with Laura Trott's stunning success on the bike
Mr Dingle later got back in his car to drive the two miles home, and cursed as a cyclist wearing "ridiculous lycra" had the arrogance to use a public road at the same time as him.
[AdSense-B]
"These people are a disgrace," he shouted while shaking his fist. "I once saw one going through a red light, and I can hardly move in my car at weekends because there are so many of them."
Please support my running costs by clicking here and buying me a beer!
[olimometer id=1]