By Ian Bred, Norfolk Correspondent
New Norwich City manager Daniel Farke accepted the role after working for 15 years as a professional Roger Federer lookalike, it has emerged.
Farke, 40, was somehow persuaded to join the Norfolk football club after being told of its glowing history as a past "participant" in the UEFA Cup.
But after arriving at Carrow Road and seeing the empty trophy cabinet, Farke is already regretting leaving his previous job opening tennis centres and supermarkets in his native Germany.
He told the Suffolk Gazette: "I was happy being a Roger Federer lookalike. I was good at it, and it brought in enough money for me and my family.
"Then Norwich got in touch because they thought I was the bloke who manages the Borussia Dortmund reserve team. It's all a bit of a mix-up and now it's too late to turn back."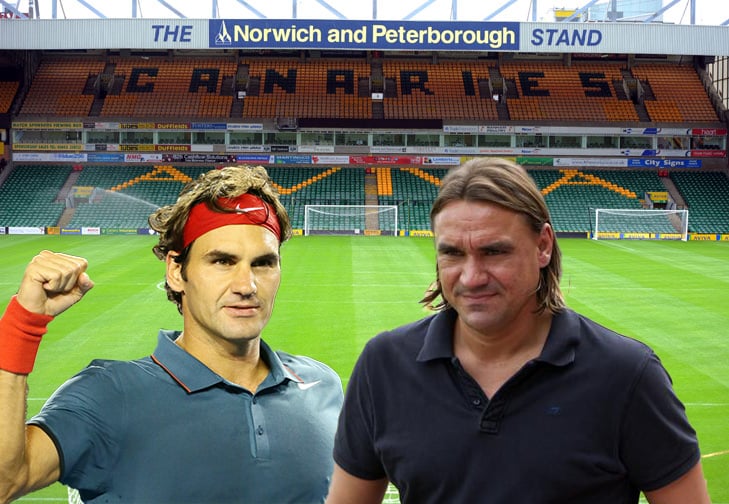 Daniel Farke, left, was a Roger Federer lookalike
Farke has now traded in his
tennis shorts
, headbands and crisp
Nike shirts
for the hideous yellow and green sporting attire of the Canaries.
Sources say he has been in touch with David Wagner, the previously unknown German manager of Huddersfield Town, who took his side to the play-off final, for advice – and was told: "You should have gone to Ipswich."