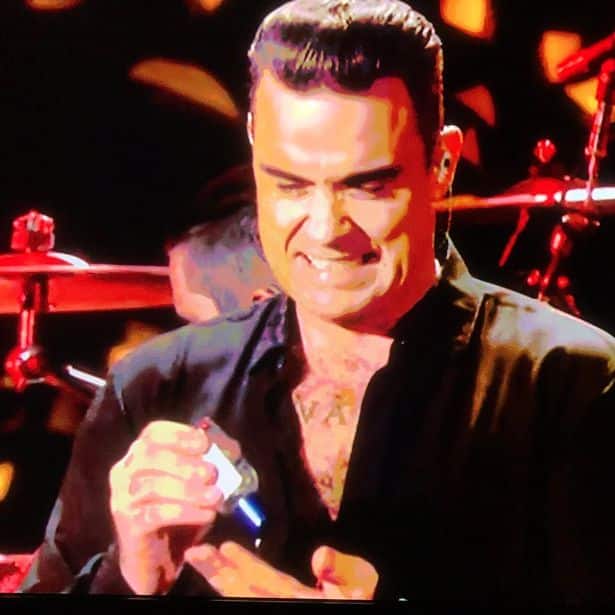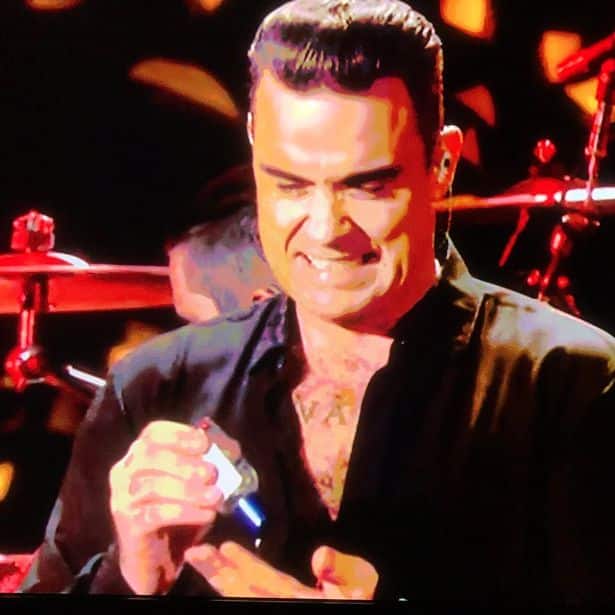 EXCLUSIVE
By Hugh Dunnett, Crime Correspondent
Police are investigating after Robbie Williams got 2017 off to the worst possible start by murdering all of his songs before dying on stage.
The former Take That showman tried to take no chances with his health by using sanitiser gel after shaking hands with a number of plebs in the audience.
[AdSense-A]

But he then went on to destroy his back catalogue in a "special" live BBC performance, Robbie Rocks Big Ben – ensuring he became the first celebrity victim of 2017.
A spokesman for Scotland Yard said: "We are investigating the mass murder of some songs at the Westminster Central Hall early this morning.
"A 42-year-old man from Stoke is helping us with our enquiries."
[AdSense-B]

A Suffolk fan wailed on Facebook: "I can't believe he has gone. 2017 can do one already; it's the worst year ever. Robbie really is with the Angels now."
Join our witty Suffolk Gazette Facebook page community.