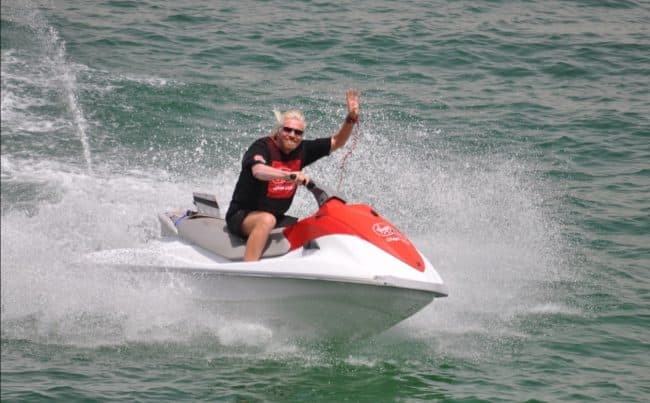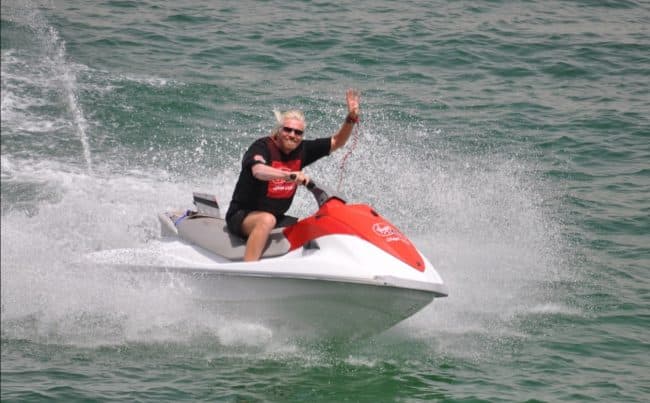 The world breathed a huge sigh of relief today after hearing billionaire Richard Branson had survived Hurricane Irma ripping through his private Caribbean island.
Mr Branson was fortunately able to hunker down in his expensive concrete wine cellar on Necker Island while chaos erupted all around.
[AdSense-A]
The news is just what the world was waiting to hear, fearing as it did that the super-rich publicity mad mogul might have been silenced.
As 185mph Irma wreaked havoc across the Caribbean, killing scores of people and destroying thousands of homes and livelihoods, Mr Branson was able to report he was fine on his personal island.
He and his staff simply sat in his well-stocked wine cellar, which is made of concrete.
"This is such a relief," said a concerned Suffolk fan of the Virgin boss today.
"I hadn't really given a thought to the ordinary poor people, but I'm delighted Sir Richard is safe.
"It was lucky he had a nice big wine cellar to shelter in. Perhaps the people of Barbuda or Saint-Martin should take note.
"They should all build themselves nice wine cellars. I don't know why they didn't think about it before."
[AdSense-B]
Mr Branson, 67, was able to communicate with the outside world via satellite telephone, and describe how he was donating money to those affected by the hurricane.
He is now beginning the clean-up operation on Necker before charging people $27,000 a week again to stay there.
Meanwhile, television viewers have braced themselves for scores of reporters standing outside in hurricane-force winds.