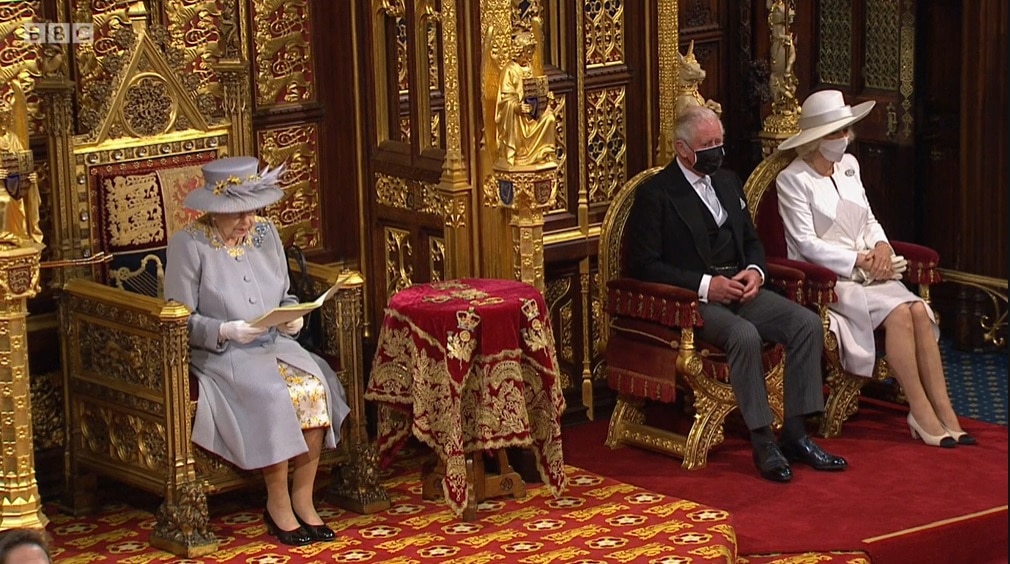 By Jane Seymour, Royal Editor
The Queen has joined in with National Take Your Child to Work Day, it has emerged.
Her Majesty, 95, took an excited young Charles to the office and showed him the ropes.
Charles, 72, watched in wonder as he saw what mummy got up to in a job he one day hopes to have for himself, although he'd still quietly like to be a train driver or an astronaut.
Royal observer Lorraine Fisher, 34, said: "It was perfectly sweet to see young Charles nervously sitting there with all the grown-ups.
"He was shuffling around on his seat but was not allowed to say a word as The Queen went about her business, reading a speech in the House of Lords.
"He was dressed smartly and had combed what is left of his hair. There's no doubting it was an exciting day out for him."
Young Charles was accompanied by his nanny, Camilla.
Even young wide-eyed Charles could not have failed to notice the rather angry people from the Labour Party who seemed to suggest his mum was delivering a party political broadcast for Mr Boris Johnson.
Queen fails to mention mugs
Hard to believe, but Her Majesty forgot to tell Parliament how good the Suffolk Gazette's mugs are. You can see for yourself and purchase at Dirty Old Goat mugs – or buy direct for the perfect pottery below…