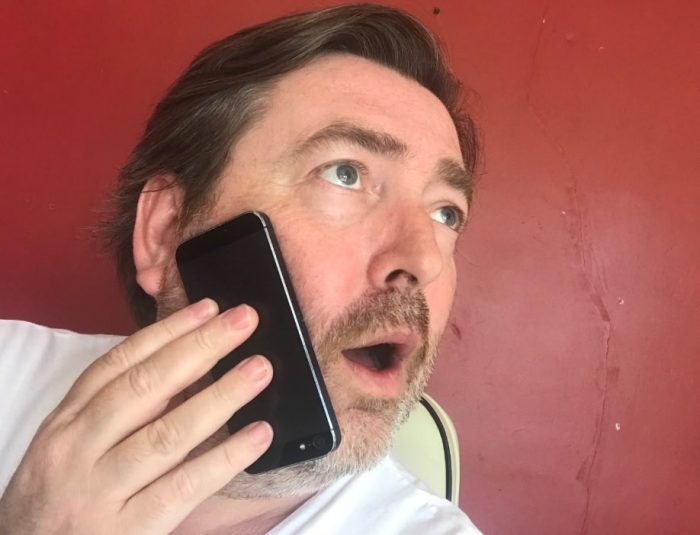 Thousands of Brits are beating the heatwave with a brilliant new phone app that cools down your face.
The app, which was developed in Suffolk, is taking the country by storm during record-breaking temperatures.
When activated, the app chills your iPhone screen until it's nearly frozen.
When you then press it against your face, you get instant relief from the heat. It's like holding a block of ice to your skin!
The £2.99 Cool Face Time app is perfect for hot stuffy offices, and works perfectly on all mobile phones.
And when you're sweltering while commuting on the train, simply activate the app and press the phone to your cheeks!
Inventor Lorraine Fisher, 34, from Ipswich, said the app had been downloaded 50,000 times since Monday alone.
"It's really taken off," she said. "It's perfect for beating these heatwave conditions when you're stuck in the office or out and about."
She claims the app can be used continuously for three hours before your telephone would need recharging.
The only real disadvantage is that you can't talk on the phone while using Cool Face Time, unless you put it on loud-speaker, which might be inconvenient or annoying to fellow office workers and commuters.
Hot and bothered office worker Steve Walshe, 38, is pictured using the brilliant new app.
"It's so simple," he said. "I have no idea why nobody thought of this before.
"Not for the first time, I'm the coolest person in the office."