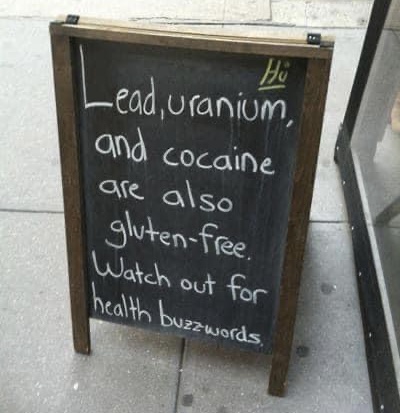 Cocaine al-horno? Uranium stroganoff? How about lead risotto? These were just some of the delicious new offerings made available at Sal's Diner, South Street, Risby, last week after the head Chef suffered a mental relapse due to overwork.
Customers at the popular eatery at Risby near Bury St. Edmunds were stunned to find that the new menu, which came with a radioactive hazard warning, featured some innovative new dishes allegedly inspired by head chef, Paul Pryke's recent obsession with nuclear facilities, nuclear war and nuclear Armageddon.
Periodic table of elements for two in Risby
Regular diner, Carol Bishop remarked "Maureen and I often come in to Sal's for a baked potato on a Thursday to catch up.
When I saw the new menu in Risby I thought I'd try something different for a change so I went for the Uranium Stroganoff. It was only when the waitress brought the food over in a Hazmat suit that I wished I'd gawn with my first choice. Better the devil you know!"
Other diners were treated to dishes such as: grilled pork tenderloin in a plutonium cream sauce, magnesium sulphate and shrimp bisque, fission chips, potassium alkali gratin, and spaghetti manganese.
Where is the toilet?
Owner Sal Karagiannis said, "Yes. It's true. Paul has been working very hard recently. The customers here can be very demanding, you know, always asking for spoons or where is the toilet? He is a good boy. I even told him to take some time off a few weeks ago. 'Take a holiday' I said, which to be fair, he did. When he got back from Chernobyl two weeks ago, that's when all this business started. I was as surprised as anyone when I came to open up last week and there was 'hazardous materials – do not pass' tape all over the front door. I can tell you."
Out of the frying pan…
After being spoken to by police and local environmental and mental health officials, Mr Pryke has agreed to take a long sabbatical by the coast. He is said to be recovering well in the small fishing village of Sizewell in Suffolk.