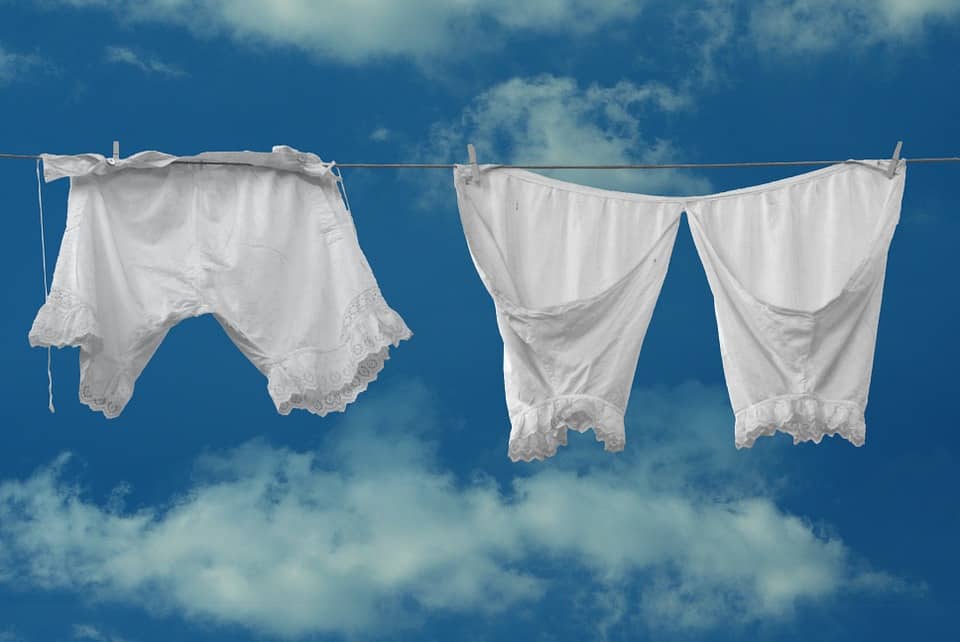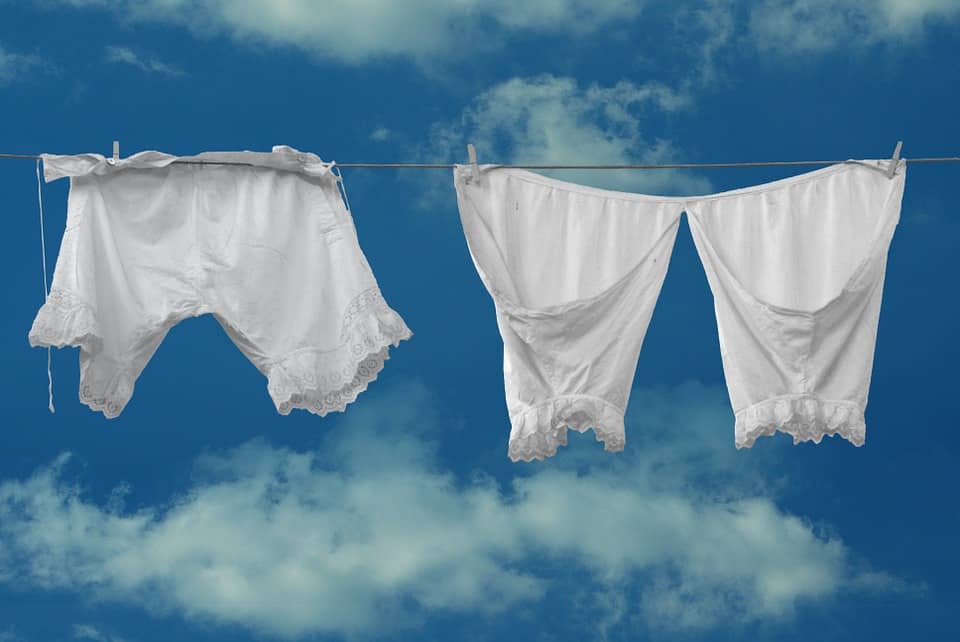 By Rob Banks, Crime Editor
Police in Aldeburgh are using valuable manpower to remove unsightly underwear from elderly residents' washing lines, the Suffolk Gazette can reveal.
Operation Bloomers was launched in secret last week following complaints that items of large undergarments, often quite old, were ruining the views across the posh seaside resort.
A source at Suffolk Police said local commanders were using indecency laws as an excuse to rid the town of unpleasant underwear belonging to the ageing population, including huge brassieres, elasticated knickers, and gigantic bloomers.
[AdSense-A]
The police source said: "You should have seen some of the stuff put up unashamedly on washing lines. Not only was it horrible to look at, it was also dangerous. We've had high winds recently, and two pairs of bloomers have come loose and taken off.
"One landed on a passing motorist's windscreen and he had to make an emergency stop outside the Moot Hall, while the other got stuck on the roof of the lifeboat station. It's still there for all to see, as far as I know. It's no laughing matter because it looks like the RNLI has a rude new flag."
Resident Mavis Beavis, 83, was furious that police were wasting their time looking for old ladies' underwear. "There are far more pressing matters for them to attend to, like parking issues on the High Street."
[AdSense-B]
But Caroline Farquhar-Smythe, who lives in London but has a second home in Aldeburgh, was all for the police clampdown. Speaking through the window of her Range Rover she cooed: "I was one of the people who complained to the police. I don't want to see underwear when I am out and about here. People should use their laundry rooms or pay a person to do it for them."
Officers confirmed the items were being confiscated, but could be reclaimed from the town's police station as long as individuals could prove they owned them.
* * * *
Like The Suffolk Gazette on Facebook now!
Please support our running costs by clicking here and buying us a beer!