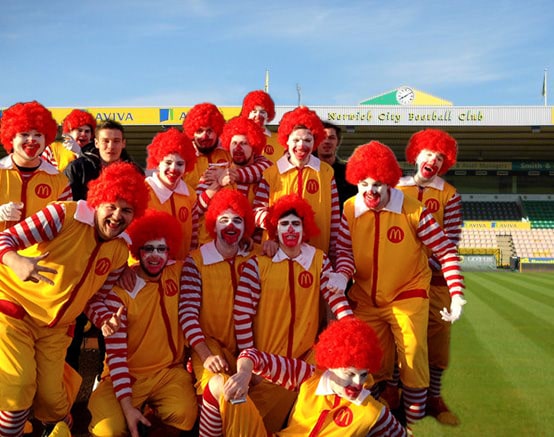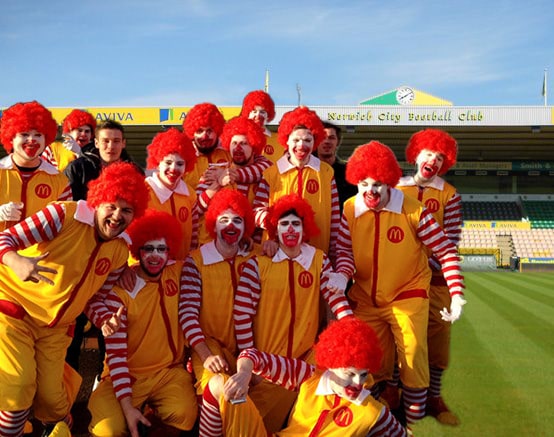 Norwich players were pictured today training on their day off afer a disastrous run of six straight defeats.
Despite being relegated from the Premiership with a hugely expensive squad and a fortune in parachute payments, the Norfolk club have turned into a joke.
The awful run of form, most recently yesterday's 1-0 defeat at Derby, means the team is now down to eighth place in the Championship – and only three points above rivals Ipswich, who have been having a terrible time of it themselves… with no money to spend.
Norwich manager Alex Neil remains in charge of the bunch of Carrow Road clowns for now, but it can only be a matter of time before owner Delia Smith pulls the trigger.
And with club chairman Ed Balls now out of Strictly Come Dancing, there can be no room for more idiotic behaviour.
A club insider said: "The players have been running around aimlessly like Ronald McDonald. They certainly look like they have been playing in oversized clown feet."