News
Rest of Britain does not care about Tube strike
By
|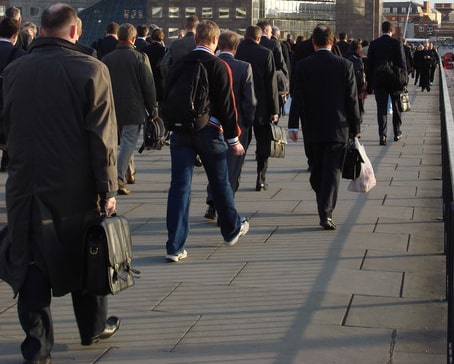 By Casey Jones, Railways Correspondent
The rest of Britain does not give a toss about Londoners who are "struggling to work" during the one-day Tube strike, it has emerged.
While commuters in the capital whined about having to walk or drive in a traffic jam, everyone else revealed that's what they have to do every day of the year.
Justin Smith, 34, from Kesgrave, Suffolk, said: "It takes me at least 50 minutes to get to work in Ipswich, which is only a couple of miles away. So hearing a Londoner moaning they had to walk for 45 minutes is ridiculous.
"They don't know how good they have it on their fast underground railway for the rest of the year, and I am sure their over-inflated London wages must help them get over the shock of walking for one day."
IT worker Jim Beem commutes to Chelmsford on the A12 from his home in Ipswich five days a week. "Most days it takes 80 minutes, but often it will be much longer because of the traffic.
"Londoners don't know how lucky they are – I wish I had an underground line to use for the rest of the year."
Unfortunately for Jim, the planned new Anglian 'Beige' Tube line from London to Ipswich is still stuck in the planning stage.
Londoners today ignored jibes from everyone else. Camillia Farquar-Cobbold, who works in PR for a charity that promotes veganism, said: "I could not get on a bus because it was too crowded. So I had to walk to work, and it took me 45 minutes. It's a disgrace."
Please support my running costs by clicking here and buying me a beer!